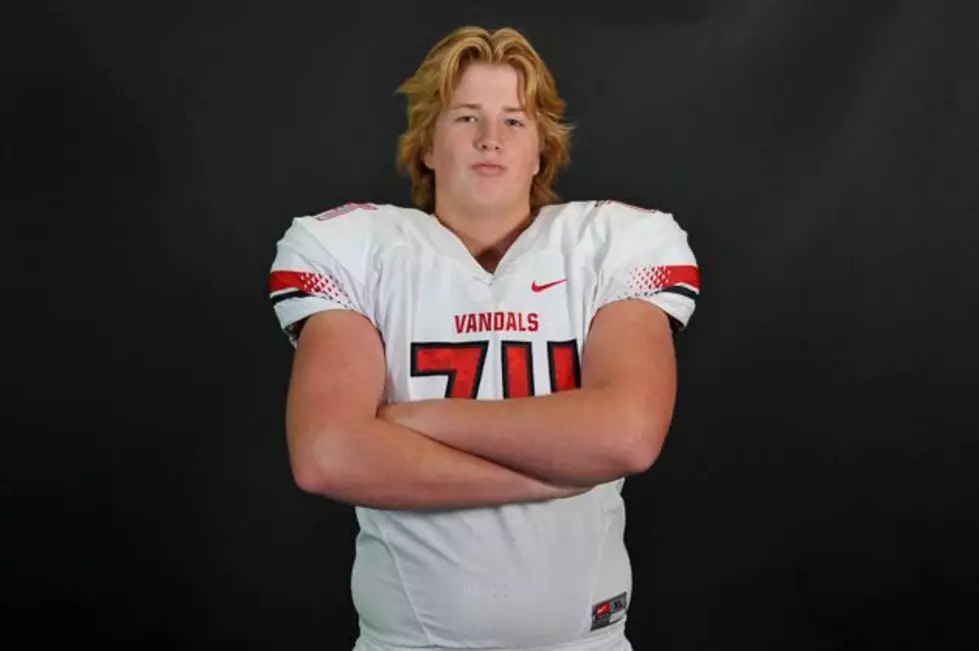 Van Offensive Lineman Kris Dike Offered By Missouri State
Missouri State offered Van offensive lineman Kris Dike on Wednesday. (Rob Graham, ETSN.fm)
Missouri State is back at Van hoping to take a second prospect in as many recruiting cycles.
The Bears reached out to offensive tackle Kris Dike and hope they can persuade him to reunite with receiver Isaiah Allred on the next level. Allred will be joining the program upon graduation later this month whereas Dike (6-6, 283) has one more high school football season remaining before becoming eligible to sign.
Van boasted one of the region's most powerful offenses at the Class 4A Division I level toward a regional championship game appearance and a final record of 12-2.
Dike protected the left side of dual-threat quarterback Garrett Moseley. The signal-caller, who Dike will be working alongside again this year, recorded 39 passing touchdowns, 22 rushing scores and 4,467 total yards even before factoring in other contributors.
Missouri State secured the commitment of Allred just after Van's deep playoff run ended. It subsequently won a very late recruiting battle with Texas State of the NCAA Division I FBS level and signed the receiver.
The Bears program, located in Springfield, Missouri, competes in the ultra-competitive Missouri Valley Football Conference. The league features highly prestigious North Dakota State, Northern Iowa, Illinois State and Youngstown State programs -- all of which have made at least one NCAA Division I FCS national championship game appearance since 1999.
Amid that competition, Missouri State went 4-7 last season under second-year coach Dave Steckel. It was a three-win improvement compared to the 2015 campaign.
Landing Dike, however, could present a challenge. The tackle has three offers from power five conference members at the FBS level in Colorado, Oklahoma State and TCU.
Dike becomes eligible to sign with any program that offers him in December.
More From East Texas Sports Network