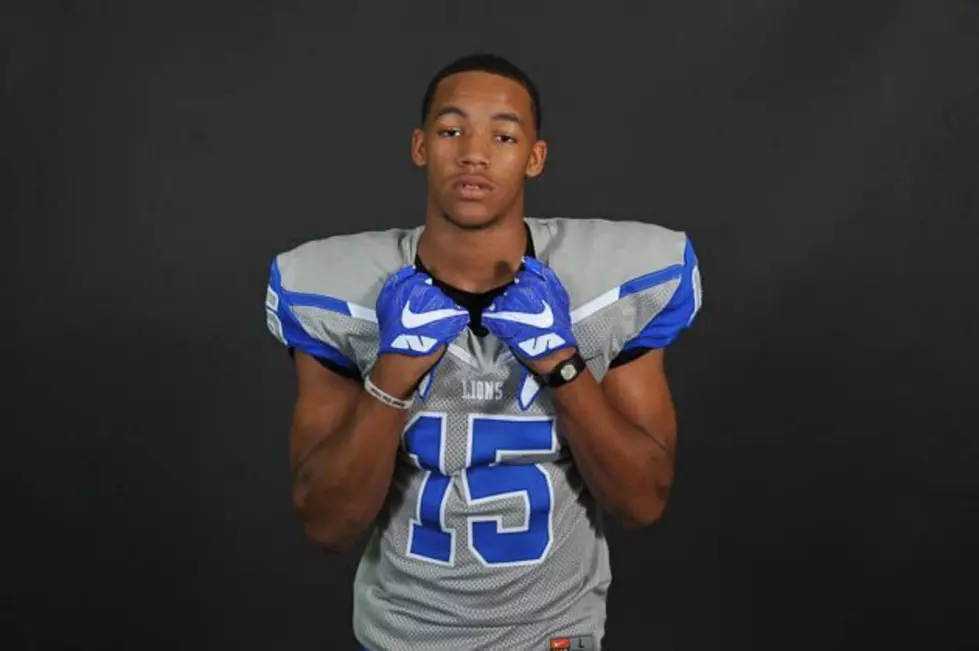 Stephen F. Austin Targets John Tyler's Dekalen Goodson
John Tyler DE/OLB Dekalen Goodson picked up an offer from Stephen F. Austin on Sunday. (Rob Graham, ETSN.fm)
John Tyler's streak of incoming scholarship opportunities in consecutive days received new life at the 11th hour Tuesday evening.
Stephen F. Austin reached out to flex defensive end and linebacker prospect Dekalen Goodson well after dinner time. The Lumberjacks program is the fifth program to take an interest in the junior prospect, who reported the news via his personal Twitter account.
Teammate Tre Allison received new offers Sunday and Monday.
Aside from Stephen F. Austin, Goodson (6-2, 215) holds invitations to join Louisiana-Lafayette, Houston, Mississippi State and Texas State after the 2017 season. He's currently uncommitted.
Goodson was one of the top defensive players in the region this past campaign. He finished his junior year with 70 tackles, 11 sacks, a forced fumble and two recoveries. John Tyler worked its way to a final record of 11-2 and made a regional semifinal appearance in the Class 6A Division II state playoffs.
The 'Jacks had a more humble 2016 season. They went 5-6 under third-year coach Clint Conque and missed the NCAA Division I FCS playoffs for a second straight year.
However, the year did end on a high note with a victory against Northwestern State.
Stephen F. Austin usually schedules an NCAA Division I FBS opponent once a season. Goodson will have the opportunity to see how the squad fares in its opening game at SMU.
Like all college football prospects currently in their junior year of high school, Goodson will become eligible to sign with any school that offers him in February.
More From East Texas Sports Network