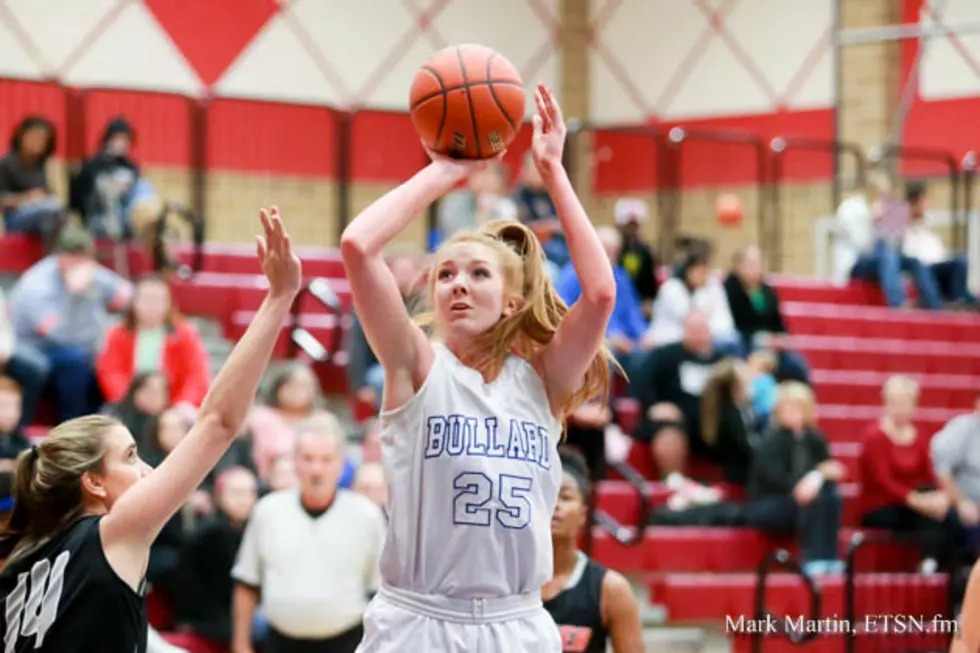 Tuesday Basketball Roundup: Bullard Girls Handle Kilgore + More
Allie Kirgan gets over Gilmer's Augusta Hampton for two of her game-best 18 points from Bullard.
KILGORE -- The Bullard Lady Panthers scored a 46-33 win over Kilgore in District 15-4A action Tuesday.
Allie Kirgan led Bullard (23-5, 3-1) with 16 points. Lauren Zachry and Hanna Lloyd added 11 and 10 points, respectively, while knocking down three 3-pointers apiece.
Kilgore (7-16, 2-2) was led in defeat by Jamaria Thomas' 11 points.
Both teams return to action Friday. Bullard plays host to Gladewater, while Kilgore travels to Gilmer.
BOYS
Laneville Routs Slocum
LANEVILLE -- The Laneville Yellowjackets remained unbeaten in District 27-A with a convincing 69-45 win over Slocum on Tuesday.
LaDarius Arnett paced Laneville (10-10, 3-0) with 25 points, which included seven 3-pointers. Christian Brantley added 18 points, while Jaylon Grant finished with 10.
Slocum (13-12, 2-1) was led in the loss by Alex Maldonado, who scored 15 points. Jacob Lane chipped in with 10.
The season resumes for both teams Friday. Laneville travels to Oakwood, while Slocum hosts Milford.
More From East Texas Sports Network