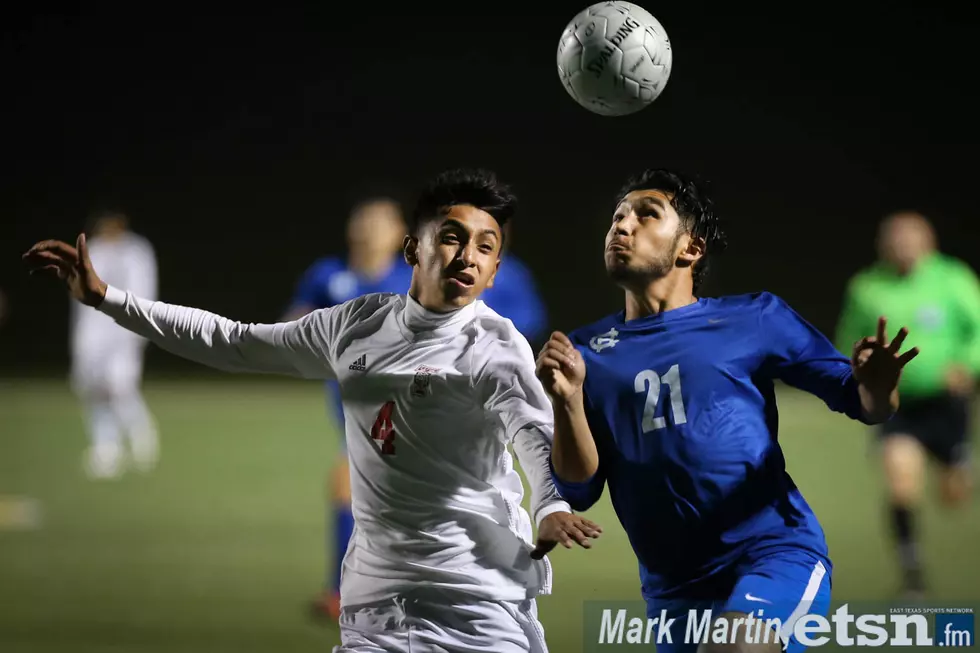 PHOTO GALLERY: Lightning Delays Chapel Hill-Terrell to Saturday
Mark Martin
LONGVIEW -- Lightning light up the night sky on Friday.
Chapel Hill and Terrell were in the final minutes of a Region II 4A regional semifinal match at Lobo Stadium when it began to lightning.
With the score tied at 0 and the game in overtime, officials had no choice but to delay the game after lightning was seen. The game is scheduled to resume play at 10 a.m. Saturday at Lobo Stadium.
Below are photos from the match before it was postponed, taken by ETSN.fm photographer Mark Martin.
More From East Texas Sports Network