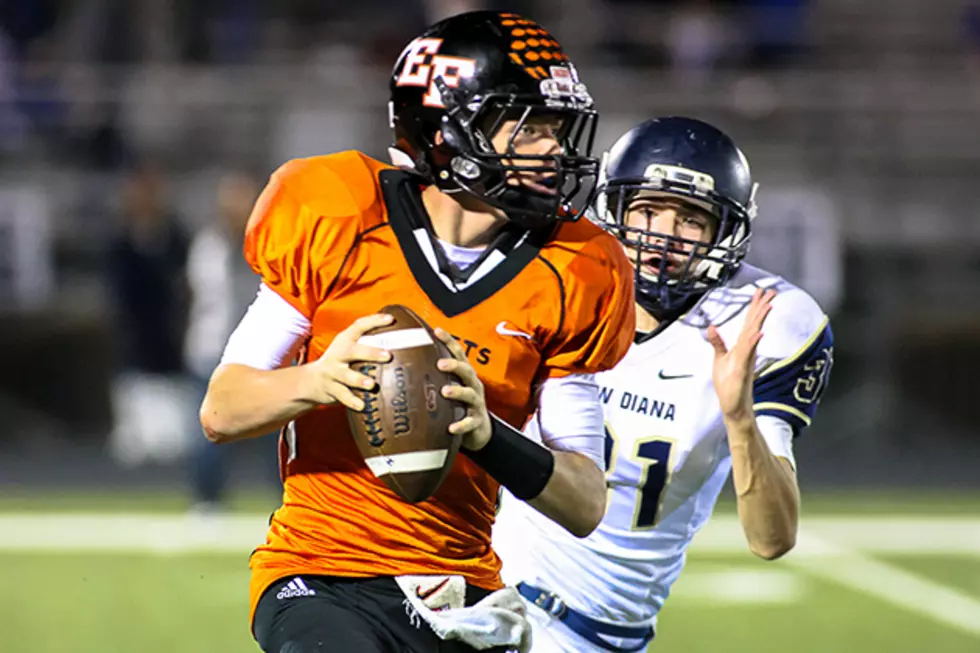 Elysian Fields Hangs 48 Straight Points On Garrison To Advance
Elysian Fields quarterback Logan Hughes had big night in the Yellowjackets' 48-14 win over Garrison. (Jeff Stapleton, ETSN.fm)
BECKVILLE -- Elysian Fields remained perfect Friday and advanced to the second round of the Class 3A Division II playoffs by knocking out Garrison, 48-14.
The Bulldogs (6-5) drew first blood and kept the game tight through the first quarter, but it could not hold onto the lead for a full minute.
Jakellen Tutt scored from two yards out for Garrison's lead.
Elysian Fields (11-0) quarterback Logan Hughes and Dylan Parker, a Stephen F. Austin receiver target, combined three touchdowns in the first half. The first score between the duo, a 48-yard pass, tied the game.
Hughes then threw a touchdown pass to Sharay Ratliffe Jr. for a permanent lead early in the second quarter.
Parker, through Hughes, upped the advantage to 28-7 at halftime.
Elysian Fields added three more scores in the second half before Andrew Wise ran in a 12-yard touchdown for Garrison to make the score a little more respectable.
The Yellowjackets will face Jewett Leon in the area round of the postseason. Leon defeated Rice, 24-21, elsewhere in the state.