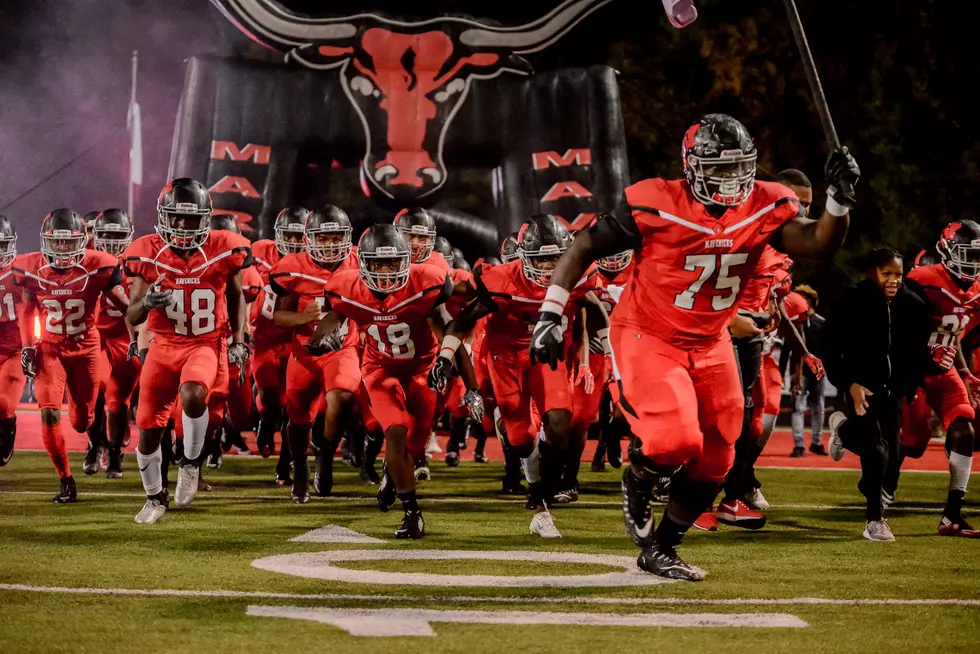 Bowling Green First to Offer Marshall's Savion Williams
(© Geoff McKay, ETSN.fm)
The first Division I FBS scholarship offer arrived Monday for Marshall 2020 WR Savion Williams.
The Mavs' incoming junior reported an offer Bowling Green via Twitter.
Williams (6-3, 165) is the ninth player in East Texas' 2020 recruiting class to hold at least one FBS offer.
He is the fifth Mavericks player with an FBS offer, joining 2019 OL Christian Hood, 2019 WR's Tahj Wsahington and Dekendrick Bender, and 2020 QB/ATH JJ Green.
Williams played sparingly as a sophomore, but is expected to take on a more significant role this fall.
Bowling Green, a member of the Mid-American Conference, is coached by Mike Jinks. The Falcons were 2-10 overall and 2-6 in league play last season.
Williams, like all sophomores, is first eligible to sign with any Division I program that offers him in December of 2019.
2020 East Texas Football Players With Division I FBS Offers
Kelvontay Dixon, Carthage, ATH, 5-11, 160 — offers from Arkansas, Baylor, Colorado, Oklahoma State, TCU, Texas (6)
JJ Green, Marshall, QB, 6-2, 165 -- offer from Nebraska (1)
Khalan Griffin, John Tyler, QB/ATH, 5-11, 180 — offer from Texas State (1)
Tren Jones, Arp, ATH, 6-0, 170 — offer from Baylor (1)
Haynes King, Longview, QB, 6-2, 170 -- offers from Houston, Louisiana Tech, ULM (3)
Ja'Lynn Polk, Lufkin, WR, 6-2, 170 — offer from Illinois (1)
James Sylvester, Newton, DE, 6-4, 215 — offers from Arkansas, Baylor, SMU, Texas A&M (4)
Jerrin Thompson, Lufkin, S, 6-0, 170 -- offers from Arkansas, South Florida (2)
Savion Williams, Marshall, WR, 6-3, 165 -- offer from Bowling Green (1)
More From East Texas Sports Network