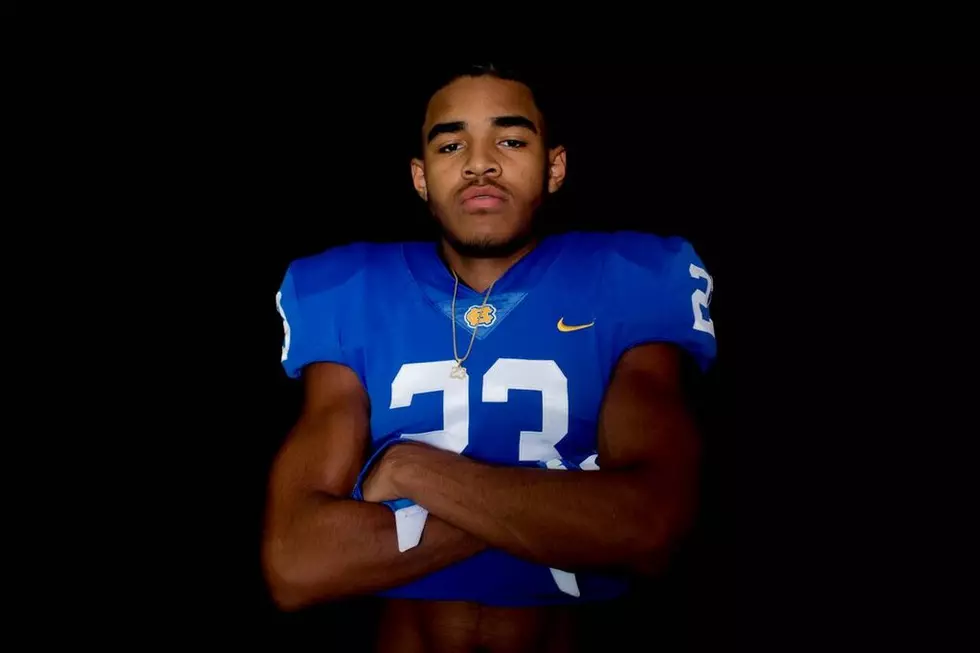 Chapel Hill's Robbie Williams Adds Incarnate Word Offer
Chapel Hill WR/S Robbie Williams. (© Clint Buckley, ETSN.fm)
Make it another offer for Robbie Williams.
Williams, a 2019 receiver at Chapel Hill, tweeted Saturday afternoon that Incarnate Word became the latest school to offer him.
Williams also holds offers from Arkansas-Pine Bluff, Louisiana-Monroe, Southern Miss and many more. He has 16 receptions for 211 yards and two touchdowns this season. The Bulldogs are currently 1-4.
Incarnate Word competes in the Southland Conference of the NCAA's FCS subdivision. The Cardinals are 2-3 thus far in 2018.
Williams, like all seniors, is first eligible to sign with any school that offers him beginning in December.
More From East Texas Sports Network