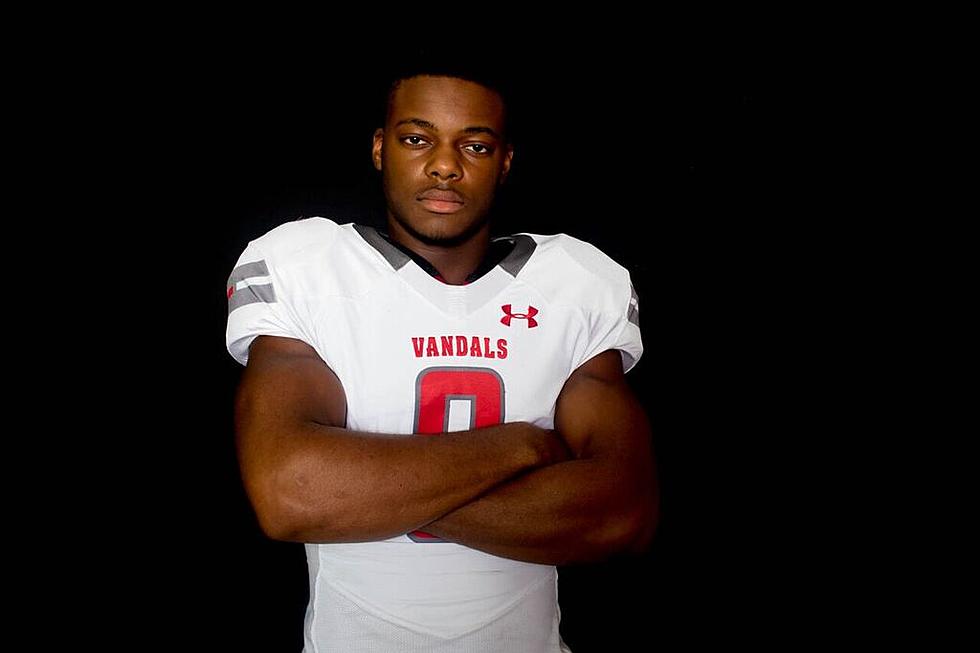 ETSN.fm Class 4A Preseason Poll: No. 6 Van Vandals
Van DE Jayden Jacobs. (© Clint Buckley, ETSN.fm)
Van hasn't lost many games in the past two seasons.
In fact, the Vandals are 22-4 in that time frame, one of the most successful teams in East Texas. Coming off an area round appearance in the playoffs, the Vandals will look to replicate that success and attain double digit victories once again.
They'll have to do so without quarterback Garrett Moseley, who finished as one of the top passers and rushers in East Texas in 2017. His 47 touchdowns accounted for 54.7 percent of the Vandals' scoring.
Liam Nielson will take over for Moseley, and he'll have a couple of the top targets back from this past season. Receivers Bray During and Ethan Robinson will look to continue their success from 2017. Running back Elijah Rankine also proved a viable target from the backfield and will return.
Jayden Jacobs will again be a force on the defensive line and linebacker A.J. Zarate transfers in from Taylor. He will be a difference maker after taking linebacker MVP at the ETSN/APEC combine in May.
Van finds itself in a tough spot after the move into District 10-4A, commonly know as the "District of Doom." But the Vandals return enough to compete for a playoff spot and come in at No. 6 in ETSN.fm's 4A poll.
ETSN.fm Preseason Class 4A Poll
More From East Texas Sports Network