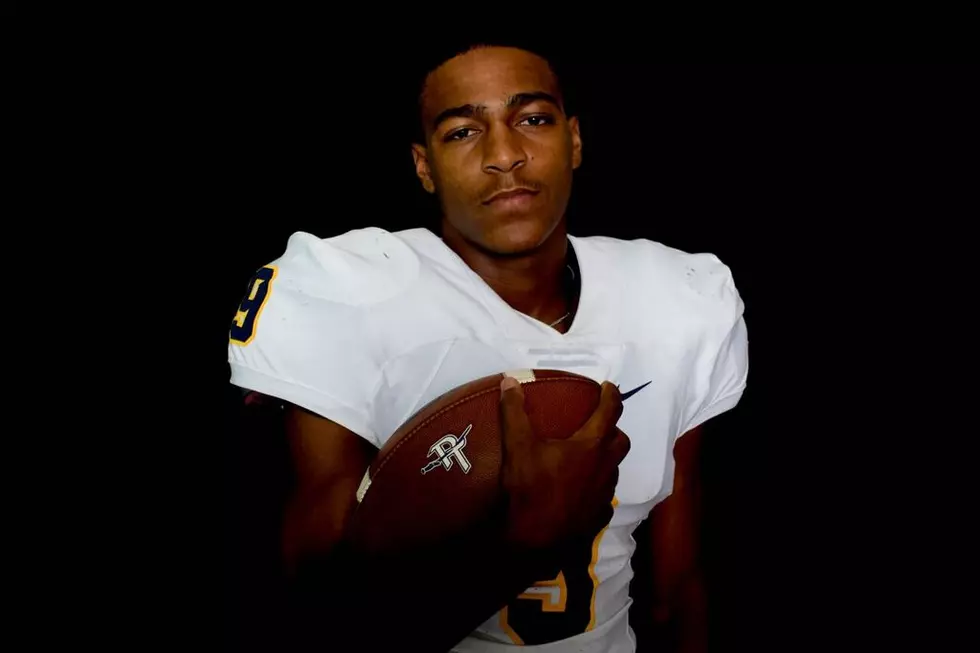 Explosive Offense Leads Pine Tree to 63-40 Win Over Bullard
Pine Tree RB Gabe Nelson. (© Clint Buckley, ETSN.fm)
LONGVIEW – The Pine Tree Pirates' offense was in high gear Friday night, rolling to a 63-40 win over Bullard in each team's season opener at Pirate Stadium.
Pine Tree (1-0) scored on seven of its first eight possession, got a defensive touchdown, and had both quarterbacks play well.
DJ Freeman threw for four touchdowns and 136 yards, while his QB mate Corey Thomas passed for 116 yards and another TD.
Gabe Nelson rushed for 125 yards, including a 98-yard touchdown. Gabe Adams caught a pair of touchdowns and totaled 118 receiving yards.
Bullard (0-1) was led by quarterback Garrett Esposito, who ran for 114 yards and three touchdowns.
Pine Tree travels to Pittsburg, while Bullard plays host to Spring Hill next Friday night.
More From East Texas Sports Network