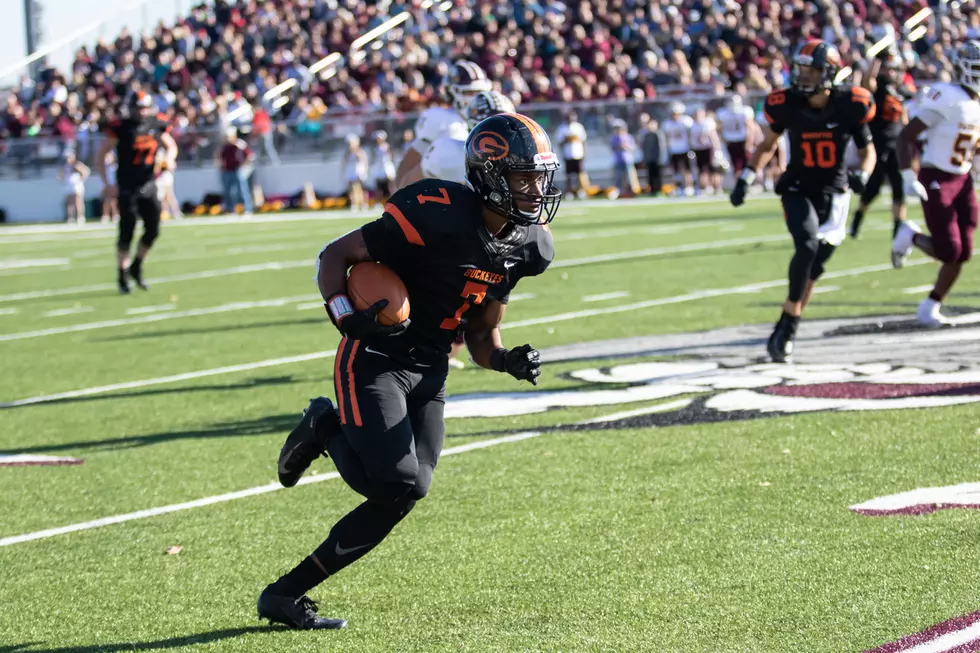 Gilmer Knocks Off Fairfield, 24-14 + Gets Rematch With Pleasant Grove
(© Ruel Felipe, ETSN.fm)
ATHENS — Bran Webb scored two touchdowns to help the Gilmer Buckeyes past Fairfield, 24-14, in their Class 4A Division II area playoff Friday at Bruce Field.
Gilmer (6-6) will face district rival and defending state champion Pleasant Grove (10-2) in a Region II semifinal at 7:30 p.m. Friday from Allen's Eagle Stadium. Pleasant Grove won the regular-season meeting, 14-0, on Oct. 19.
Mason Hurt passed for two touchdowns, a 27-yarder to Webb and a 17-yard strike to Dylan Fluellen.
Fairfield finished the season at 9-3.
More From East Texas Sports Network