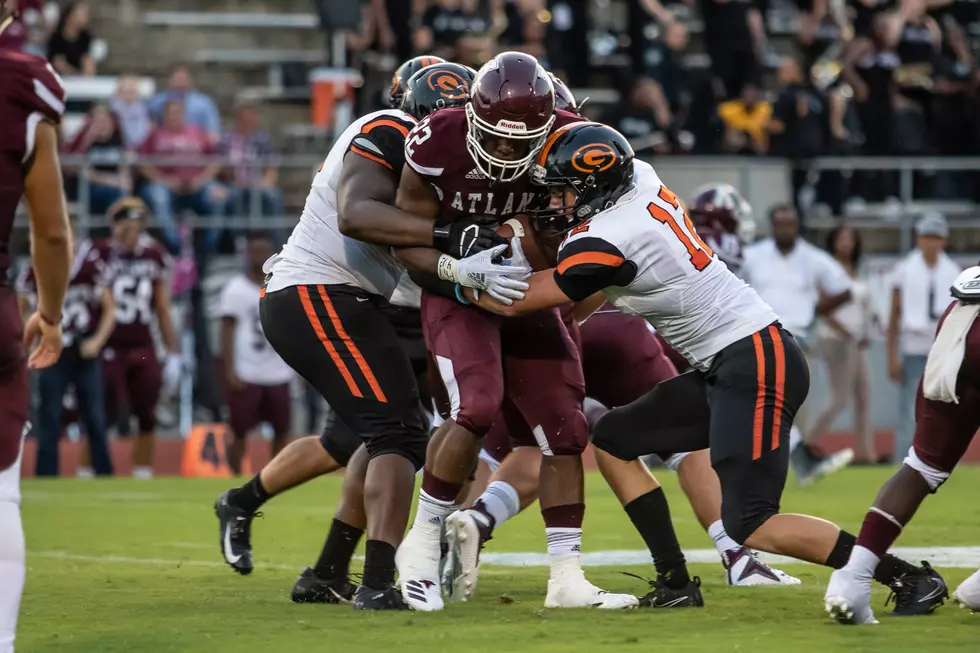 Gilmer Survives Season Opener + Holds Off Atlanta, 47-41
(© Ruel Felipe, ETSN.fm)
ATLANTA – The Gilmer Buckeyes fought off a late rally from Atlanta, earning a 47-41 win in both teams' season opener Friday night.
Gilmer (1-0) squandered a big first-half lead but led by just six points at halftime, and after going up 47-21 at the end of the third quarter, had to hold on after the Rabbits' three-touchdown fourth.
Bran Webb ran for three touchdowns to lead the Buckeyes.
Both teams return to action next Friday night.
Gilmer plays host to Van, while Atlanta travels to Gladewater.
More From East Texas Sports Network