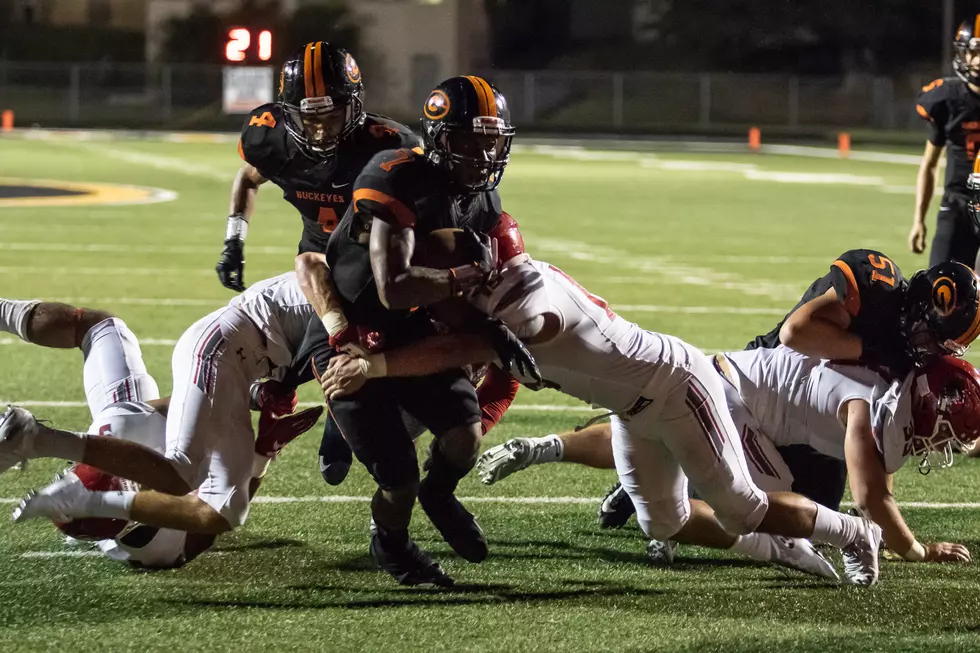 Goal-Line Stand Helps Gilmer Escape With 42-41 Win Over Van
(© Ruel Felipe, ETSN.fm)
GILMER – The fifth-ranked Gilmer Buckeyes stopped Van inside the red zone in the final seconds to preserve a 42-41 win Friday night at Jeff Traylor Stadium.
With eight seconds to play, Gilmer's Malik Williams brought down Vandals quarterback Jayton Moffatt short of the goal line. And with the Vandals out of timeouts, time expired.
Gilmer (2-0) took the lead with 1:17 to play on Bran Webb's 5-yard touchdown run and Adan Ibarra's extra point.
Buckeyes quarterback Mason Hurt passed for 242 yards and a couple of scores, while Darryl Bush scored three touchdowns to lead Gilmer.
The duo of Van (1-1) quarterbacks Moffatt and Liam Nielson combined to throw for 349 yards and three touchdowns in defeat.
Both teams are back in action next Friday night. Van plays host to Lindale, while Gilmer travels to Paris.
More From East Texas Sports Network