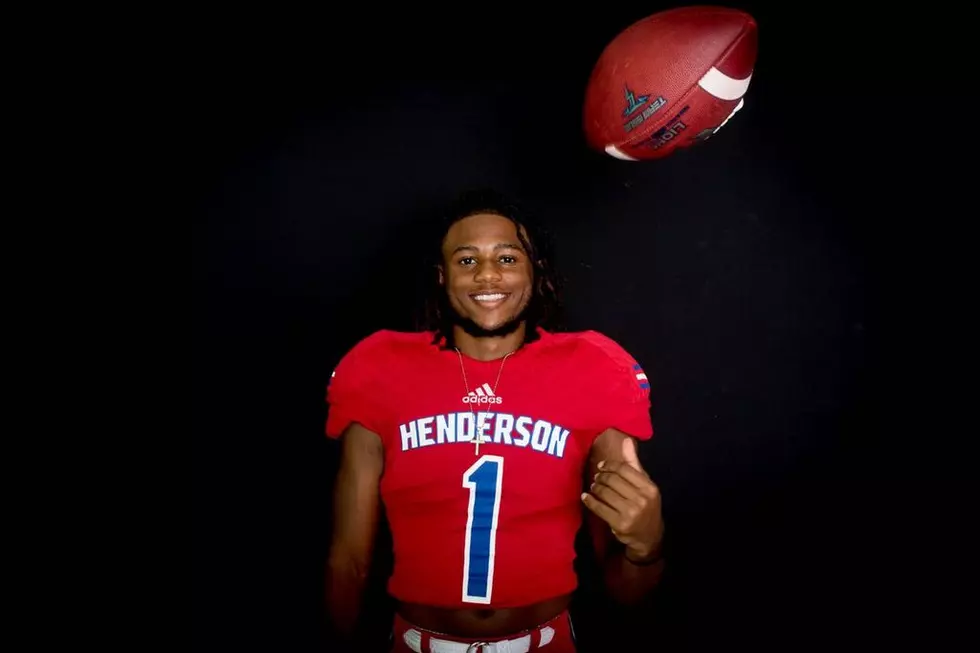 Henderson Takes Out Jacksonville to Earn First Victory
Henderson WR Kourtland Jackson. (© Clint Buckley, ETSN.fm)
HENDERSON – The Henderson Lions got win No. 1 and unveiled new renovations to Lions Stadium with a 28-22 win over Jacksonville on Friday night.
The game was highlighted with four lead changes before Kourtland Jackson's 19-yard run put the Lions up for good.
Lion quarterback Sevastian DeLeon threw for 135 yards, and three touchdowns to lead to the win, while running back Kevin Fields had 155 yards on 25 carries.
Medford caught two TD passes of 36 and 33 yards.
C.J Conrad's fumble recovery in the final quarter held back a late Indians drive.
Jacksonville got a 32-yard TD catch from Braelyn Riden and another 51-yard touchdown from Chris Carpenter in the loss.
Deshawn McCuin ran for 98 yards on 10 carries, and scored on a 10-yard run, adding a first quarter interception. Riden added a big fumble recovery on the kickoff recovery to his TD reception.
Henderson (1-2) will play in Center next Friday. Jacksonville (1-2) will have an open week before starting district play against Nacogdoches, at Tyler's Rose Stadium on Sept. 27.
More From East Texas Sports Network