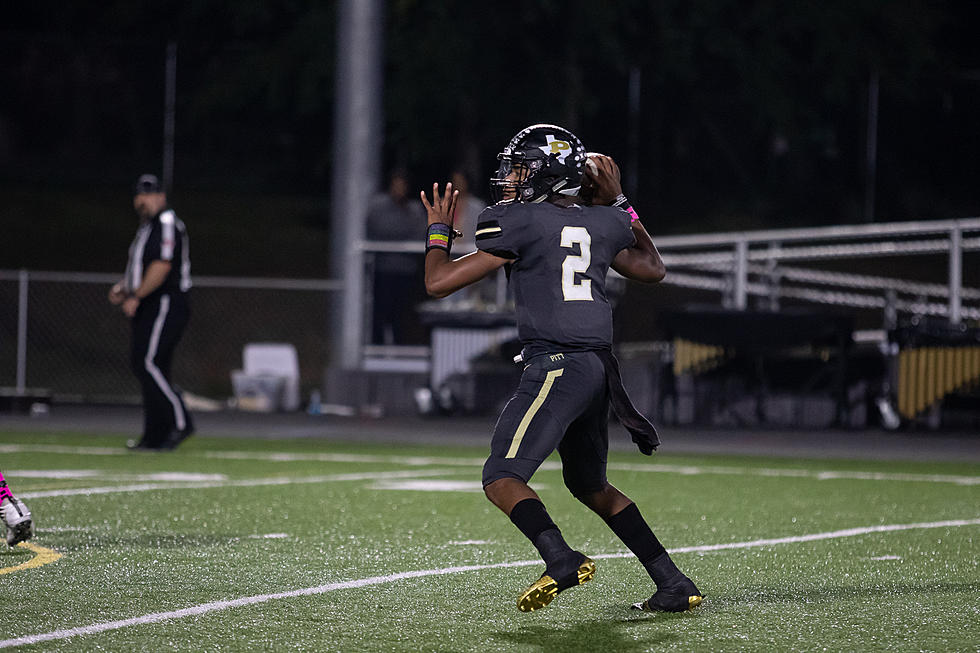 Jaylon Jimmerson Ignites Pittsburg's 48-15 Win Over Gilmer
(© Ruel Felipe, ETSN.fm)
PITTSBURG – Jaylon Jimmerson accounted for five touchdowns, leading Pittsburg to a 48-15 win over Gilmer on Friday night.
The Pittsburg (5-3, 1-1 in District 6-4A Division II) quarterback rushed for three scores and passed for two more.
Mason Hurt tossed touchdown passes to Bran Webb and Parker Dodd for Gilmer (4-5, 1-2) in defeat.
Gilmer is off next week, while Pittsburg travels to Liberty-Eylau next Friday night.
More From East Texas Sports Network