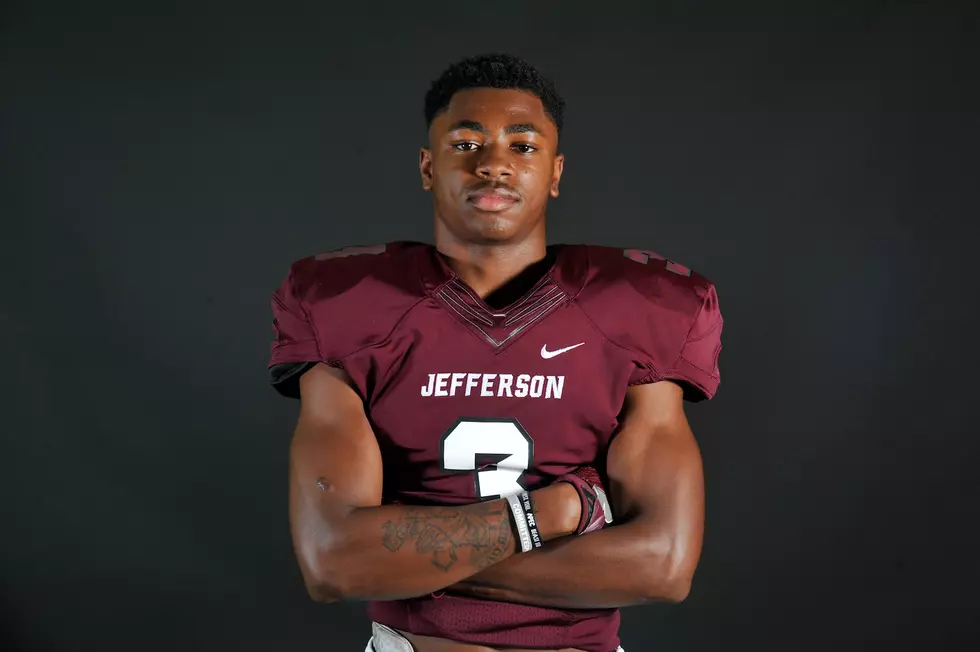 Jefferson's T.Q. Jackson Offered By Stephen F. Austin
Jefferson WR T.Q. Jackson. (© Rob Graham, ETSN.fm)
The 18th Division I scholarship offer arrived Thursday for Jefferson 2019 wide receiver T.Q. Jackson.
The Bulldogs' playmaker reported via Twitter that he received an offer from Stephen F. Austin.
Jackson (6-2, 188) also holds major FBS offers from Arizona, Arizona State, Arkansas, Baylor, Houston, Missouri, TCU, and Texas Tech.
Last season, Jackson caught 40 passes for 938 yards and 11 touchdowns for Jefferson. The Bulldogs finished 10-2 and advanced to the area round of the Class 3A Division I playoffs.
He burst onto scene as a sophomore with 41 catches for 1,099 yards and 11 touchdowns.
SFA is an FCS school that competes in the Southland Conference. The Lumberjacks are coached by Clint Conque and finished the 2017 season with an overall record of 4-7 (4-5 in conference).
Jackson, like all incoming seniors, is first eligible to sign with any school that offers him beginning in December.
More From East Texas Sports Network