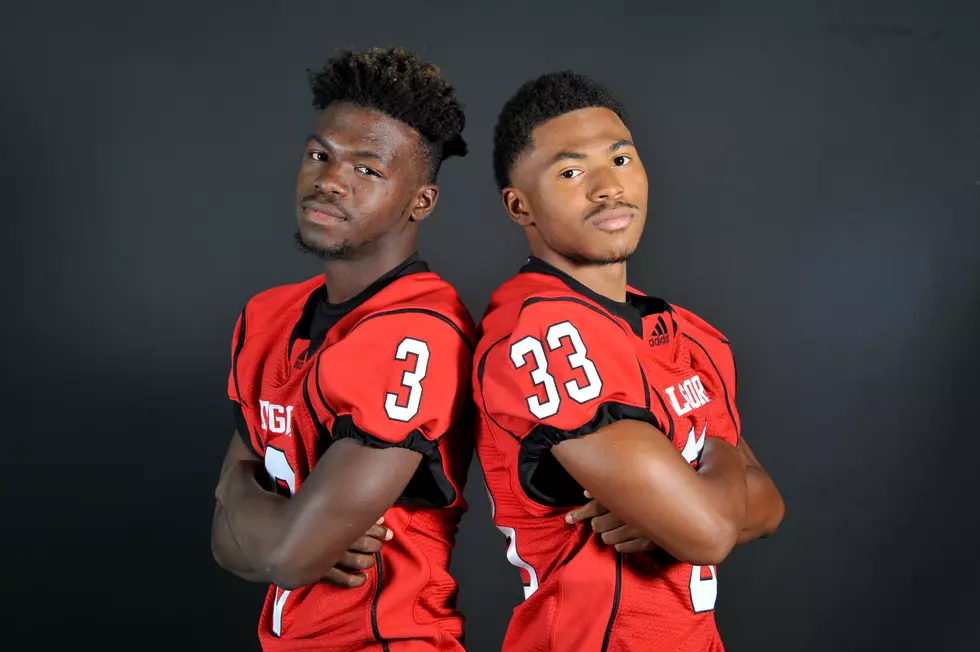 Kilgore to Face District Rival Henderson Next After 24-9 Area-Round Win
Rob Graham, ETSN.fm
WACO -- Kilgore's second-round playoff win here Friday afternoon over El Campo was much closer than the final score indicated, a hard-fought 24-9 victory that wasn't completely a done deal until the game's final moments.
And the Bulldogs' reward for beating El Campo? A rematch with an old "friend."
Kilgore booted the Ricebirds from the UIL Class 4A Division I playoffs at Waco ISD Stadium on Friday afternoon, getting a three-touchdown performance from Ja'Vorie Hamilton and a 20-yard field goal by Elivan Torres.
Kilgore will now face Henderson in the third round, a 7 p.m. start next Friday night at Pine Tree ISD Pirate Stadium in Longview.
But the Bulldogs had to get by El Campo first, and it wasn't easy. Two of Hamilton's three scores, though, came in the fourth quarter -- Kilgore led just 10-3 as the fourth quarter started.
The end of the game was set up by quite a sequence on an El Campo punt on the last play of the third quarter. The punt by Elivan's twin brother, Elian Torres, hit El Campo returner Donovan Holloway, but he wasn't able to catch it; it was a live ball, and Kilgore linebacker Sebastian Mumphrey fell on it at the El Campo 1-yard line.
Hamilton scored his second touchdown of the day on the very next play, the first play of the fourth quarter, and put the Bulldogs in front, 17-3.
El Campo responded with a drive of their own that included a 62-yard run by Nery Enriquez, but the extra point was blocked, leaving the Ricebirds down 17-9, midway through the quarter.
Kilgore fans gasped as El Campo recovered a fumble on a handoff between Kilgore quarterback Patrick Jackson and Jaiden Zackery on the next drive, but the gift -- El Campo had recovered inside Kilgore's 30 -- was given right back. Enriquez was hit on a second-down run and the ball popped up into the air, where Kilgore defensive lineman Demorrea Richardson grabbed it.
Kilgore drove down for another score, another 1-yard run by Hamilton, to seal the win.
The Bulldogs ran for 262 yards in the contest, getting 147 by workhorse running back Briant Mumphrey.
Kilgore's defense did a nice job of containing Enriquez, who had 1,800 rushing yards on the season prior to the game. He did finish with 159 yards.
Kilgore moves to 9-3 with the victory.
More From East Texas Sports Network