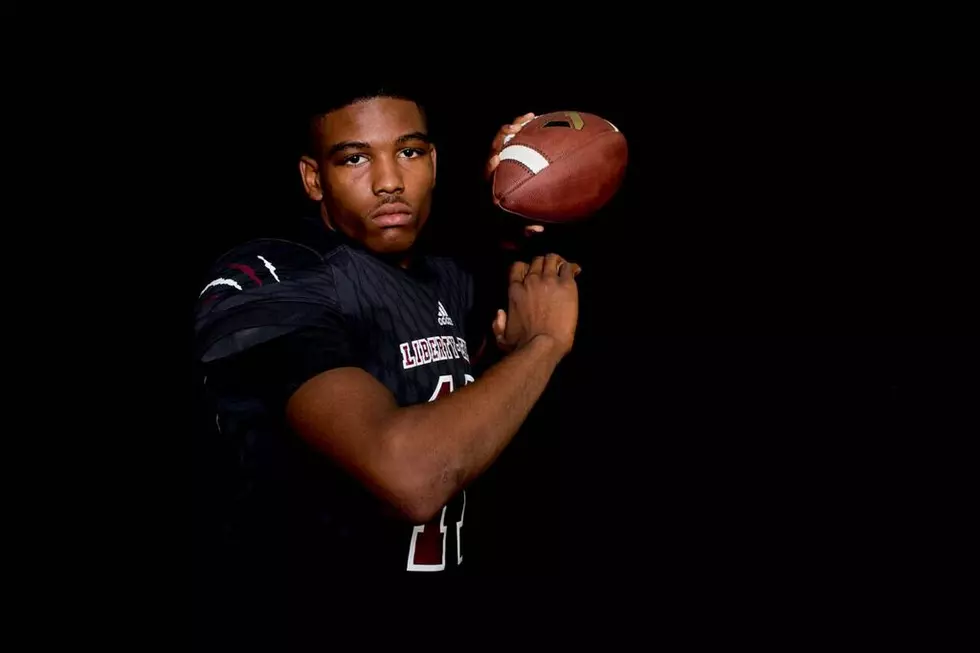 Liberty-Eylau Falls to Argyle, 69-13
Liberty-Eylau QB/FS Talveyion Cooper. (© Clint Buckley, ETSN.fm)
ARGYLE -- Liberty-Eylau was held scoreless until the fourth quarter in a 69-13 loss to Argyle on Friday evening.
Adam Schleder started things off with a five-yard touchdown catch from Bo Hogeboom. Hayden Clearman returned a punt 70 yards in the second quarter to put Argyle ahead 28-0.
It wasn't until 10:50 in the fourth quarter that the Leopards (1-4) scored their first touchdown. TJ Templton ran 27 yards for the score, but the kick failed. Liberty-Eylau scored once more on a one-yard run from Talveyion Cooper later in the quarter.
The Leopard next face Waco La Vega at 7 p.m. Friday in Waco.
More From East Texas Sports Network