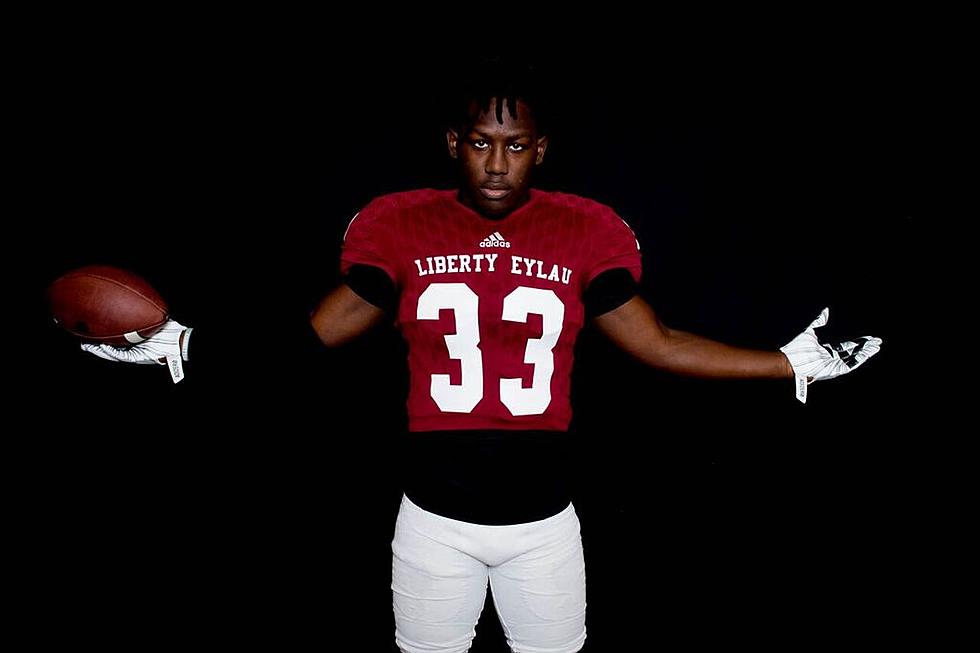 Liberty-Eylau Hangs on to Take Out Spring Hill, 28-20
Liberty-Eylau ATH Cedric Dickerson. (© Clint Buckley, ETSN.fm)
TEXARKANA -- Liberty-Eylau held on for a 28-20 victory against Spring Hill on Friday night.
The Leopards (2-5, 1-0 District 6-4A Division II) jumped out to a 21-7 lead and never looked back. El-Amin Greer started the scoring off with a 43-yard touchdown catch and Cedric Dickerson scored the next two touchdowns.
Zach Henry led Spring Hill (2-6, 0-2) with 106 yards and a touchdown. Dickerson led Liberty-Eylau with nine rushes for 138 yards and the two touchdowns.
The Panthers have a bye next week while the Leopard face Pleasant Grove at 7:30 p.m. Friday in Texarkana.
More From East Texas Sports Network