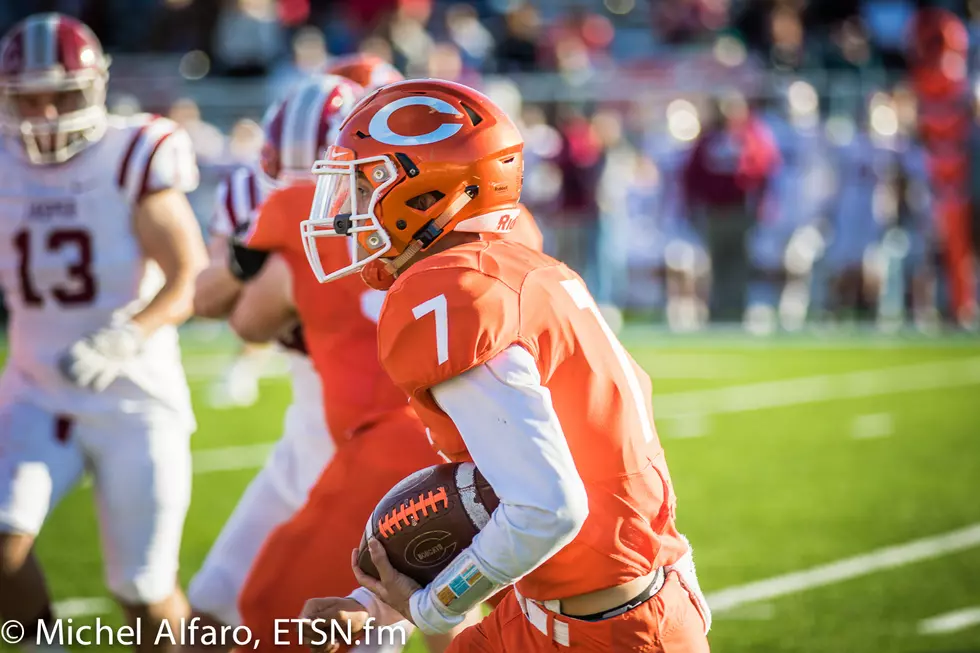 Logan Point + Celina End Jasper's Season in Area Round, 35-27
Michel Alfaro, ETSN.fm
ATHENS -- Logan Point rushed for 120 yards and three touchdowns and Celina punched its ticket to the regional round of the Class 4A Division II playoffs with a 35-27 win over Jasper on Friday at Bruce Field.
Celina will face the Pleasant Grove-Aubrey winner next week. Jasper ended its season with an 8-3 record.
Luke Collins ran for two second-half touchdowns for Jasper, including a 60-yarder with 8:29 left in the game to get Jasper within eight points, but Celina's defense held strong the rest of the game.
Point scored on runs of 38, 1 and 15 yards -- all in the first half -- to give Celina an early 21-7 lead. Jasper's Terrien Collins responded to Point's third touchdown with a 26-yard touchdown catch from Leontay Sells with 10 seconds left in the first half to cut Celina's lead to 21-13 at the break.
Celina quarterback Noah Ross, who completed 9 of 12 passes for 86 yards, threw two second-half touchdowns, including a 27-yard score to Major Martin 1:36 into the third quarter to put Celina up 28-13.
After Collins' 22-yard touchdown run to make the score 28-20 with 6:16 left in the third quarter, Ross found Ismael Ortiz for a 6-yard touchdown to put Celina back up by two scores with 8:40 left in the game.
Collins finished the game with seven carries for 116 yards and the two touchdowns to lead Jasper, while Sells completed 4 of 9 passes for 126 yards, two touchdowns and an interception.
Martin finished with four catches for 52 yards and a touchdown for Celina.
More From East Texas Sports Network