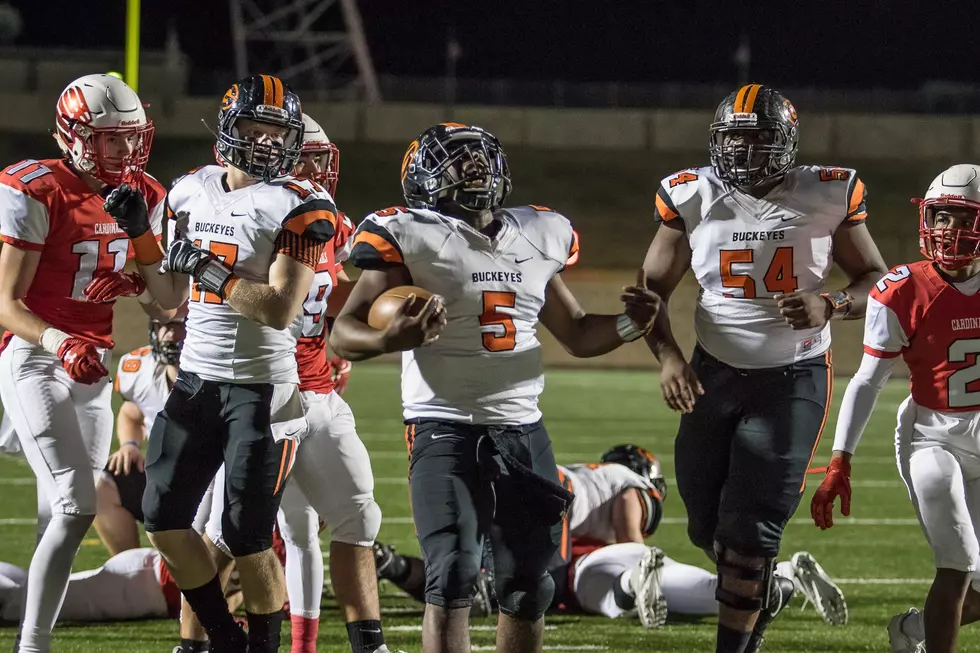 Melissa Rallies to Eliminate Gilmer from Postseason, 35-23
Ruel Felipe, ETSN.fm
MESQUITE – Melissa took its first lead of the night over Gilmer early in the fourth quarter and never looked back on Friday night.
The sophomore duo of Brendon Lewis and JaBray Young accounted for five touchdowns as Melissa rallied from a two-score hole to take a 35-23 win over Gilmer here at Mesquite ISD's Memorial Stadium.
Young had four scoring scampers over the final frames and Lewis added a big touchdown pass for Melissa, who outscored Gilmer (10-3) 35-9 in the second half.
Melissa's comeback win thwarts a possible district rematch for the Buckeyes as the Cardinals now meet Pleasant Grove in the Class 4A, D-II, R-II final next week.
Young finished with 172 yards, including two 50-plus yard bursts for Melissa. Lewis lit up the passing game in the second half to the tune of 243 yards on the night and the Melissa (12-1) defense limited the Buckeyes, who led 14-0, to one score. Gilmer's other points in the second half came on a blocked PAT that was returned for two.
Poppy Brown had two passing touchdowns in the win and added his third score on the ground. Brown finished with 260 yards passing and tallied 68 yards on the ground, including a short-yard touchdown. Both touchdown passes hit Brannon Webb for 24 and 30 yards.
Melissa tied things up at 14 midway through the third quarter before Gilmer answered right back. The point-after attempt on what would be the tying score for Melissa was returned by Larry Montgomery for a two-point Buckeye lead, 23-21, inside the final two minutes of the third.
Young gave the Cardinals its first lead early in the fourth and, backed by a stingy showing from the defense, added his fourth and final run on a 53-yard score inside the final four minutes.
More From East Texas Sports Network