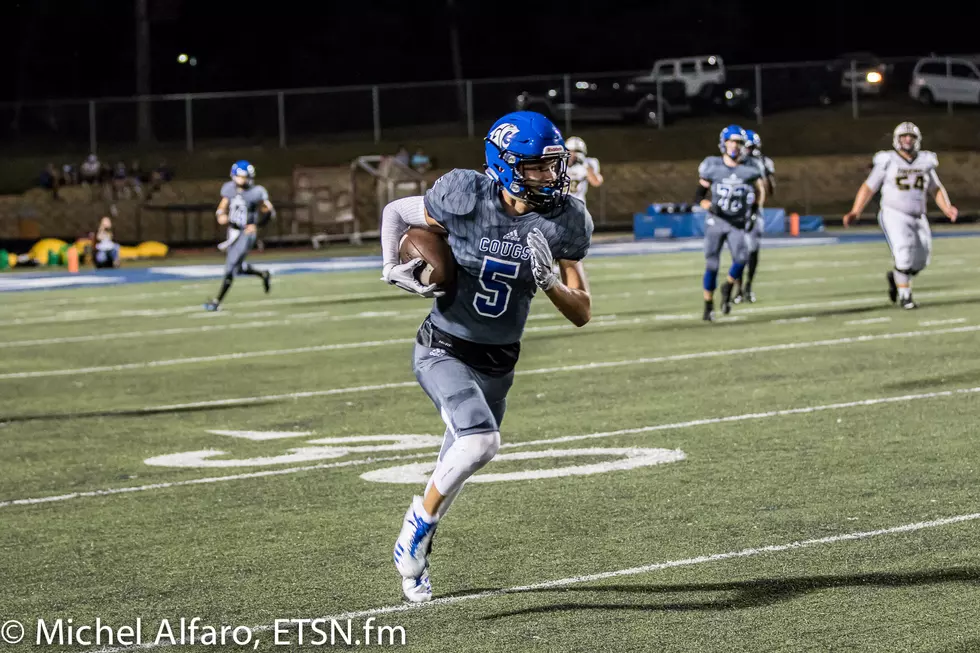 Midland Christian Eliminates Tyler Grace, 48-22
(© ETSN.fm)
MIDLAND — The Tyler Grace Community Cougars' season came to an end Saturday afternoon with a 48-22 loss to Midland Christian in the first round of the TAPPS Division II playoffs at Gordon Awtry Field.
Grace ended the season with a record of 5-6.
Midland Christian quarterback Silas Crews scored two first-half touchdowns to give his team a 14-0 lead at halftime.
The Cougars' offense finally got on track in the second half, but Grace never could get within a touchdown of Midland Christian.
Grace's three touchdowns were a 33-yard pass from Brayden Stone to Uchenna Uduma, a 2-yard run by Alvin Skipworth, and Stone's 9-yard scoring run.
More From East Texas Sports Network