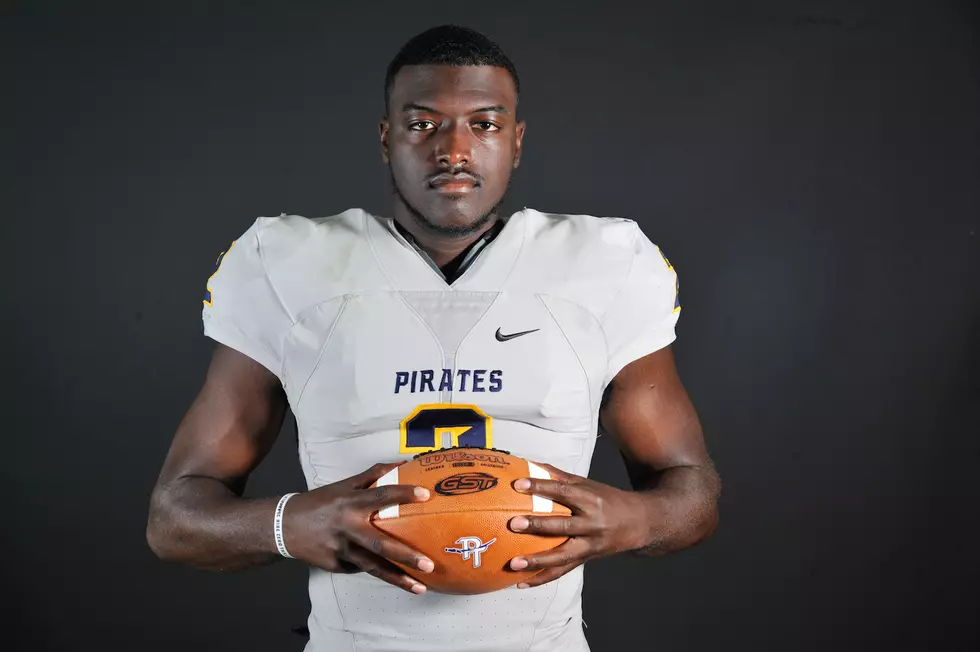 Pine Tree's Hot Start Propels Pirates to 31-21 Win Over Mount Pleasant
Pine Tree's Keshon Williams. (© Rob Graham, ETSN.fm)
LONGVIEW -- Pine Tree scored on four first-half possessions in its 31-21 win over Mount Pleasant on Friday night at Pirate Stadium.
Pine Tree (2-4, 2-0 in District 16-5A) won its second-straight game to begin league play, while Mount Pleasant dropped to 1-5 overall and 0-2 in district.
Keshon Williams ran for 52 yards and two touchdowns, and quarterback Wade Seidel passed for and rushed for a touchdown in the Pirates' 28-point first half.
Mount Pleasant got scoring runs from Tylan Hines and Josh Morris, who also tossed a touchdown to Anterrious Beard.
Both teams are back in action next Friday night. Mount Pleasant hosts Marshall (2-4, 2-0), while Pine Tree travels to Greenville (4-1, 1-0).
More From East Texas Sports Network