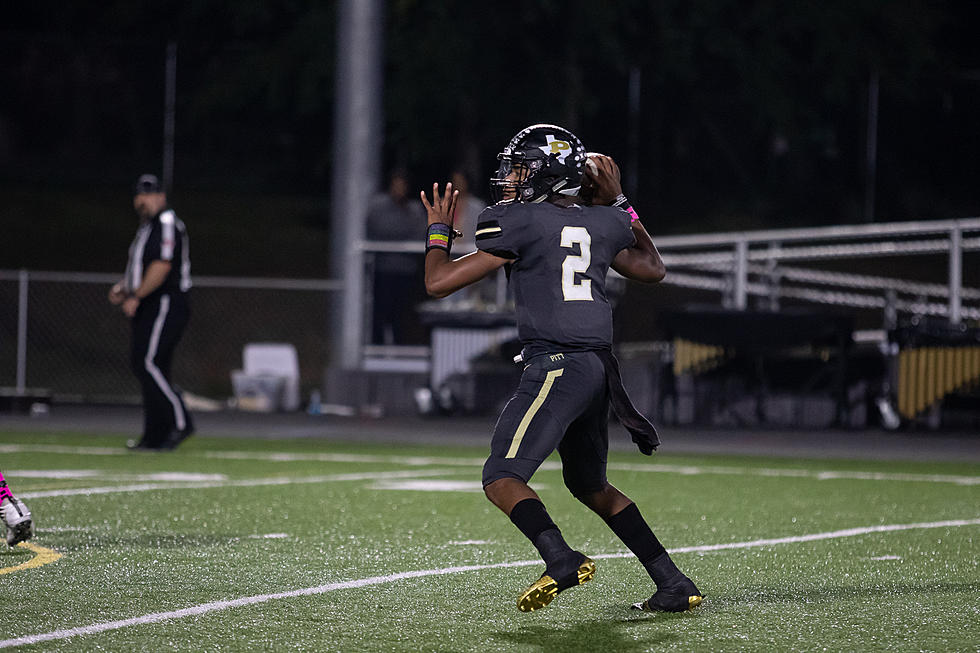 Pittsburg Rolls to a 41-20 Win Over Spring Hill
(© Ruel Felipe, ETSN.fm)
PITTSBURG — Pittsburg's early lead was too much for Spring Hill to overcome as the Pirates coasted to 41-20 win Friday night in the regular-season finale for both teams.
The Pirates (7-3, 3-1 in District 6-4A Division II) got on the board first when Desmond Allen scored on a 10-yard run to cap a seven-play, 54-yard drive early in the first-quarter.
Spring Hill (2-8, 0-4) scored in the second quarter with a Gage White 80-yard pass to Morgan Bradford.
Jimmerson's 27-yard touchdown run with 1:39 to play in the quarter made it 21-7.
Pittsburg took a 28-7 lead into halftime.
The Pirates went up 34-7 in the third quarter of 7-yard run by Allen, his third touchdown of the night.
Spring Hill bounced back with a 20-yard touchdown pass from White to Zach Henry in the third quarter, and an eight-yard touchdown dash by Michael Marrs.
Pittsburgh will play Nevada Community (4-6) in the opening round of the playoffs. Date, site, and time are to be determined.
More From East Texas Sports Network