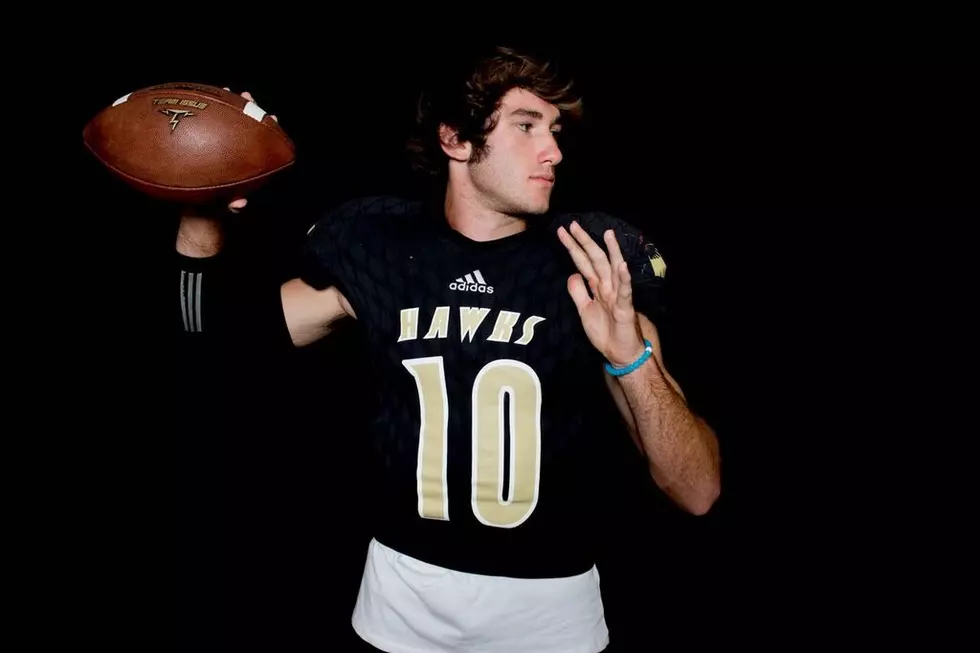 Pleasant Grove Comes Back Late to Beat Henderson, 33-24
Pleasant Grove QB Ben Harmon. (© Clint Buckley, ETSN.fm)
TEXARKANA -- Pleasant Grove needed a late effort, but it escaped with a victory.
The Hawks scored 19 unanswered points to end the game and come out with a 33-24 victory against Henderson on Friday.
Ben Harmon's 19-yard pass to Sergio Rodriguez ignited the run. A safety with 11:56 to go in the fourth quarter gave Pleasant Grove two point and the ball back. It used that opportunity to take a two-point lead on a Dillon Williams field goal.
James Wiggins ran for a 1-yard touchdown to ice the game with 1:22 remaining.
Henderson went up 24-14 after Keshon Alexander scored in the third quarter with a 26-yard touchdown run.
Ben Harmon finished 11-of-20 passing for 216 yards to lead Pleasant Grove. Jackson Cobb was his favorite target, and ended the game with six receptions for 149 yards.
Pleasant Grove improved to 2-0 with the victory, while Henderson dropped to 0-2.
The Lions look to bounce back with Jackonsville in Week 3, while Pleasant Grove has Atlanta on the road.
More From East Texas Sports Network