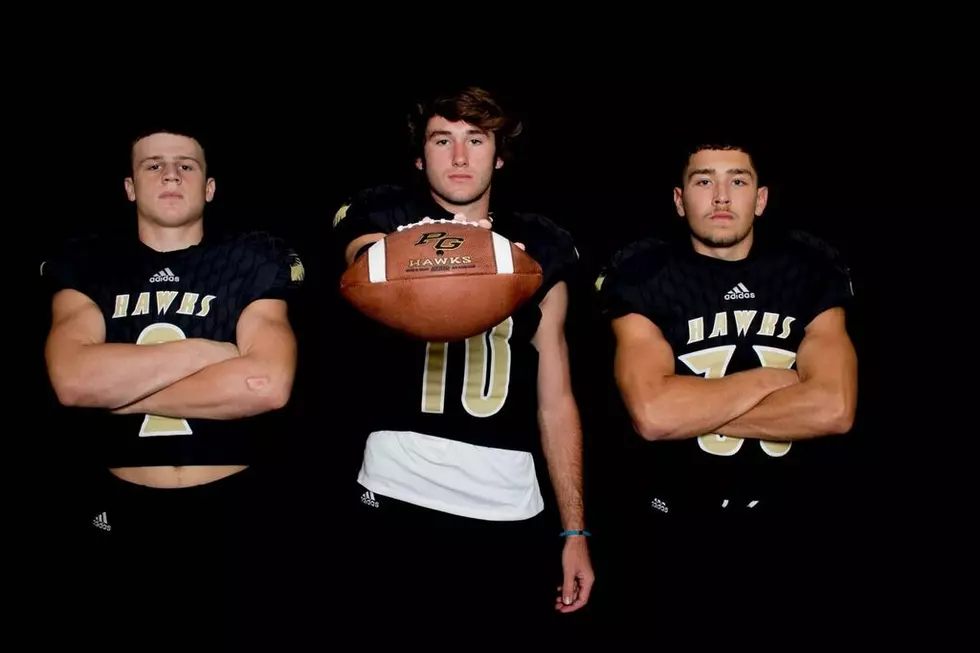 Pleasant Grove Shuts Out Chapel Hill, 49-0
Pleasant Grove's (from left) Bruce Garrett, Ben Harmon, and James Wiggins. (© Clint Buckley, ETSN.fm)
TEXARKANA -- Pleasant Grove scored four times I the first quarter and didn't look back.
The Hawks bounced back from a loss last week in a major way, taking out Chapel Hill, 49-0.
Bne Harmon scored three times in the first quarter, twice through the air and once on a four-yard run, while Tyler Kelly returned an interception 35 yards for a touchdown.
Harmon finished with 236 yards passing and 90 of them went to receiver Jackson Cobb. James Wiggins finished with 58 yards rushing to lead the Hawks.
Pleasant Grove will next face Carthage at 7:30 p.m. Friday in Carthage.
More From East Texas Sports Network