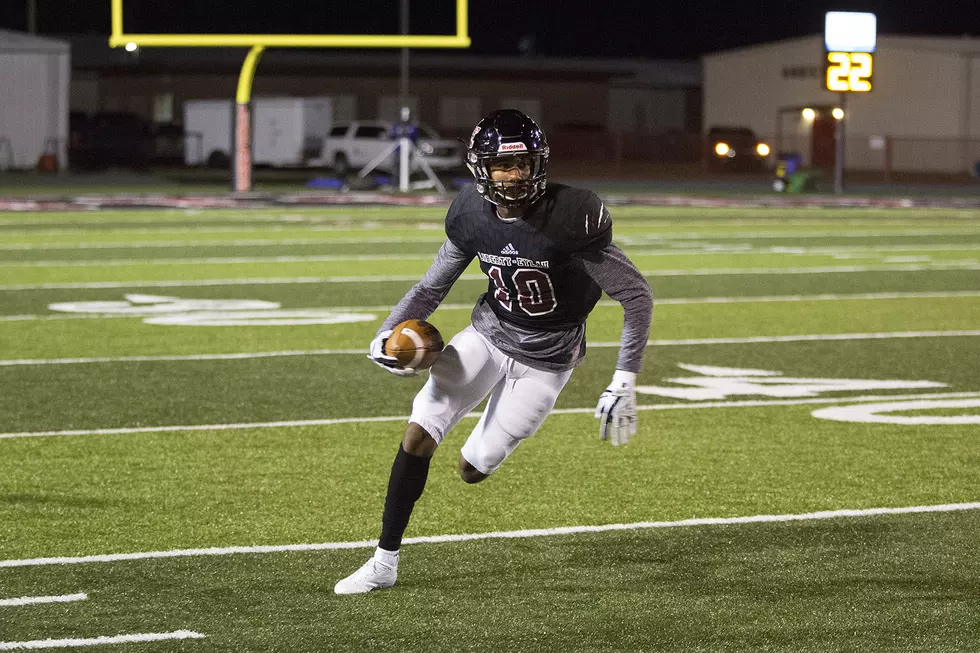 PREVIEW: Liberty-Eylau Gets Dallas Carter in Second Round
(Evan Lewis, ETSN.fm)
CLASS 4A DIVISION I
Area Playoff
Liberty-Eylau Leopards (6-5)
vs.
Dallas Carter Cowboys (9-2)
6p.m. Friday
Rose City ISD Stadium, Royse City
Coaches
Liberty-Eylau: Steve Wells
Dallas Carter: Patrick Williams
Last week
Next week
Winner faces either Kaufman or Springtown, regional semifinals
Playmakers
OL Kylar Cooks, Sr., 6-5, 250 (committed to Texas State)
QB Decorian Phillips, Sr., 6-1, 180 (168-of-286, 2,628, 26 TDs, 10 INTs)
ATH Isaiah Cross, Jr., 6-1, 165 (45 catches, 722 yards, 5 TDs)
LB Cedric Dickerson, Jr., 5-10, 178
ATH DeAndre Hoof, Sr., 5-10, 185
DL Orion Williams, Sr., 6-4, 215
WR Dazawion Cooper, Jr., 6-3, 148 (35 catches, 699 yards, 7 TDs)
OL Trey Parker, Sr., 6-0, 221
WR Mahleik Darty, Sr., 6-0, 175 (44 catches, 646 yards, 8 TDs)
QB Detron Hall, Sr., 6-0, 180
RB Justise Harris, So., 165
WR Marquis Borner, Sr., 5-8, 160
DB/LB Joshua Gee, Sr., 5-10, 180
DL Jarell Cherry, Sr., 6-3, 230
Just the facts
Liberty-Eylau is scoring 41.1 points per game, and allowing 38.8.
The Leopards are in the midst of a five-game winning streak.
Decorian Phillips leads the Leopard offense and is one of the better passers in East Texas. He ranks fourth on the leaderboard.
Dallas Carter is averaging 43.8 points per game and giving up just 14.2.
The Cowboys' most recent loss came on Oct. 27 against Midlothian Heritage.
Key matchup: Liberty-Eylau passing attack against the Dallas Carter defense. Decorian Phillips has really come on this season. He ranks fourth in East Texas among passers with more than 2,600 yards this season. He's also thrown for 26 touchdowns.
He has plenty of targets to hit, too. Liberty-Eylau has three receivers who have passed the 600-yard mark thus far. The fact that not all of Phillips' passes are going to one or two guys makes this team much more dangerous.
Dallas Carter has its work cut out for it. If it wants to win this game, it's going to need to slow Phillips to some degree. However, that is easier said than done.
The Cowboys don't want a shootout, something Liberty-Eylau is perfectly equipped for.
Don't be surprised if: This game is high scoring. Like states above, Liberty-Eylau is equipped for this. However, so is Dallas Carter.
The Cowboys are averaging nearly 44 points per game. Although their defense has been stout this season, they get a Leopards team that is likely above many of the teams they've faced this season when it comes to offensive talent.
I expect a lot of points to be scored in this one.
More From East Texas Sports Network