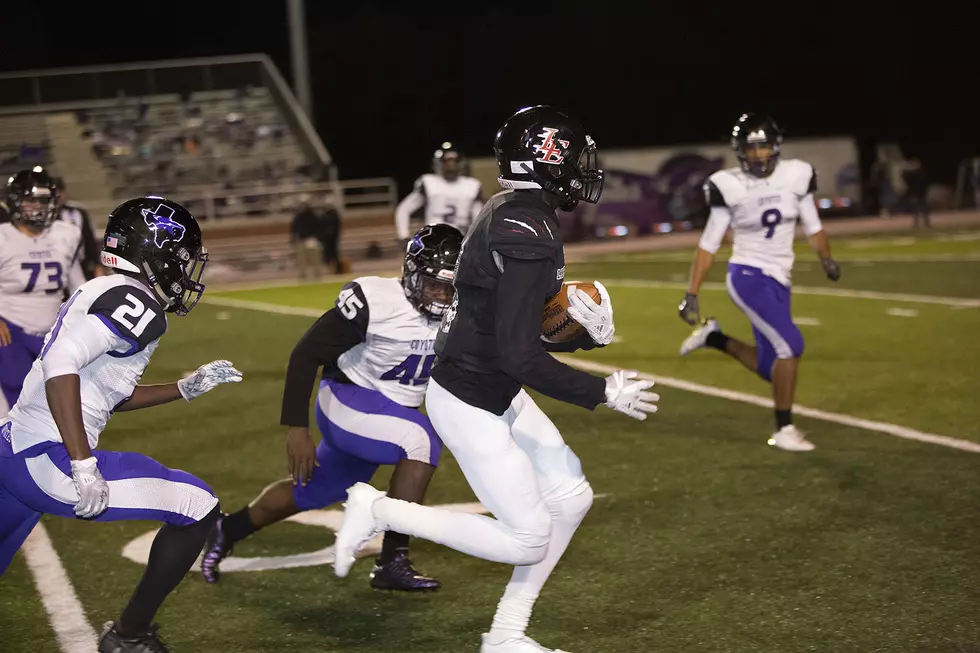 Stephen F. Austin Offers Liberty-Eylau's Dazawion Cooper
(© Evan Lewis, ETSN.fm)
The second Division I scholarship offer arrived Thursday for Liberty-Eylau 2019 wide receiver Dazawion Cooper.
The Leopards' playmaker announced via Twitter that Stephen F. Austin has offered.
Cooper (6-3, 176) was previously offered by Arkansas-Pine Bluff.
Last season, Cooper (6-3, 176) was part of an explosive Liberty-Eylau offense that averaged almost 40 points per game. The Leopards finished 7-6 overall and reached the regional semifinal round of the Class 4A Division I playoffs.
SFA is an FCS school that competes in the Southland Conference. The Lumberjacks are coached by Clint Conque, and went 4-7 overall and 4-5 in league play last season.
Cooper, like all juniors, is first eligible to sign with any team that offers him beginning in December.
More From East Texas Sports Network