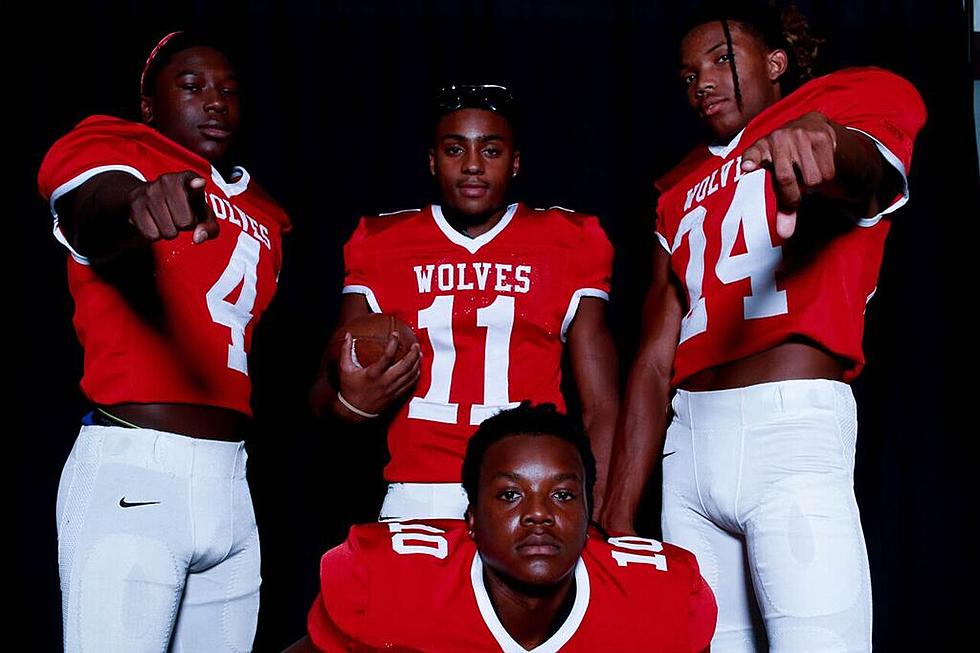 ETSN.fm Class 2A Preseason Poll: No. 5 San Augustine Wolves
San Augustine's (from left) Kevorian Barnes, Tijay Thomas, TyPatrick Bluford, and JaVarius Miller. (© Clint Buckley, ETSN.fm)
San Augustine was a game away from playing for the state title this past season.
The Wolves fell 63-21 to Refugio in the state semifinal in Cypress. Entering 2018, they hope to continue their success from 2017. It won't be easy, though.
San Augustine loses its leading rusher, K.J. Davis, and quarterback Gavin Murr from last season. It will also look to replace receiver and return man Kris Wade.
However, the Wolves return Tijay Thomas, who was an all-district two-way player a season ago. He will start at running back. DelMarquis Barnes will take over at quarterback to replace Murr, coach Marty Murr's son.
Zach Garcia is expected to have a coming out year at linebacker, and is joined by Albert Bahena and Eulalio Carranza on defense. The Wolves should still be at the top of their district, with Groveton posing the biggest threat. Expect another solid season from San Augustine, though it might not have the power to make it back to the state semis.
The Wolves come in at No. 5 in the ETSN/fm 2A poll, and if a couple of more players emerge, they could finish higher than that.
ETSN.fm Preseason Class 2A Poll
More From East Texas Sports Network