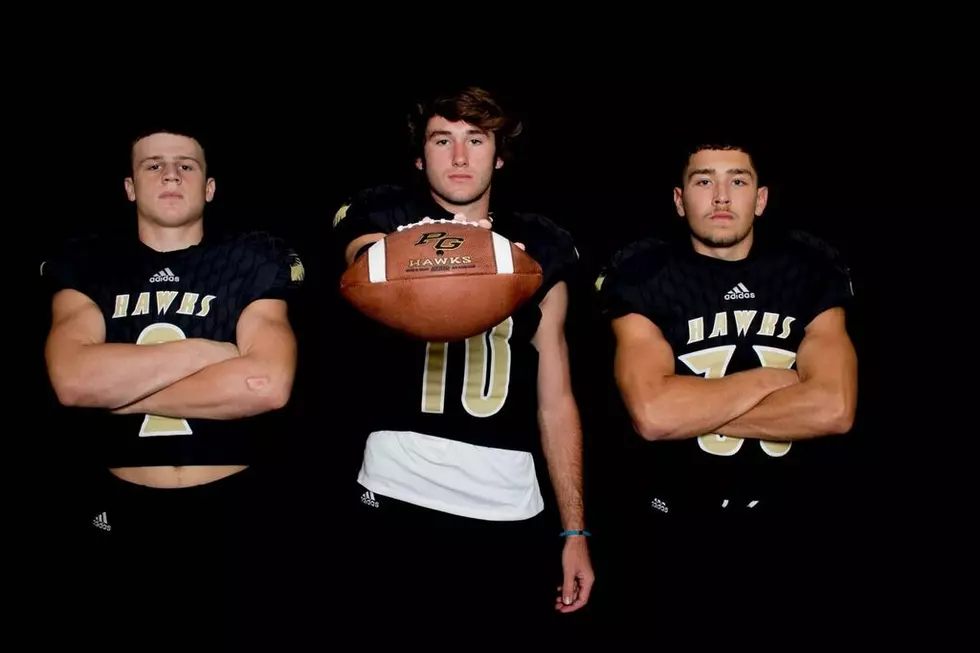 ETSN.fm Class 4A Preseason Poll: No. 2 Pleasant Grove Hawks
Pleasant Grove's (from left) Bruce Garrett, Ben Harmon, and James Wiggins. (© Clint Buckley, ETSN.fm)
It will be impossible to top this past season for Pleasant Grove.
The Hawks went undefeated en route to their first state championship. They took down West Orange-Stark, whose 40-game winning streak entering the game was the longest active streak in Texas high school football.
With the victory, the Hawks marked their arrival. Although they lose several key players from their championship team, including linebacker Xavier Benson, running back T.J. Cole and receiver Carson Cox, they return enough to maintain their status of one of East Texas' best teams.
Landon Jackson, who broke the school record for most sacks in a season with 11.5 as a freshman, is back on the defensive line. He already has FBS offers from schools such as Texas A&M, Arkansas and Baylor. Fellow sophomore Marcus Burris, who stands 6-foot-4 and 230 pounds, joins him to make the line even more intimidating.
Ben Harmon returns at quarterback after making a name as a big-play threat in the Hawks' Wing-T attack. Running back Bruce Garrett, who rushed for more than 1,000 yards a year ago, will be behind him.
Pleasant Grove's ascension was the result four years of investment from coach Josh Gibson. The program seems to be here to stay for a while, especially with the youth of its core.
ETSN.fm Preseason Class 4A Poll
More From East Texas Sports Network