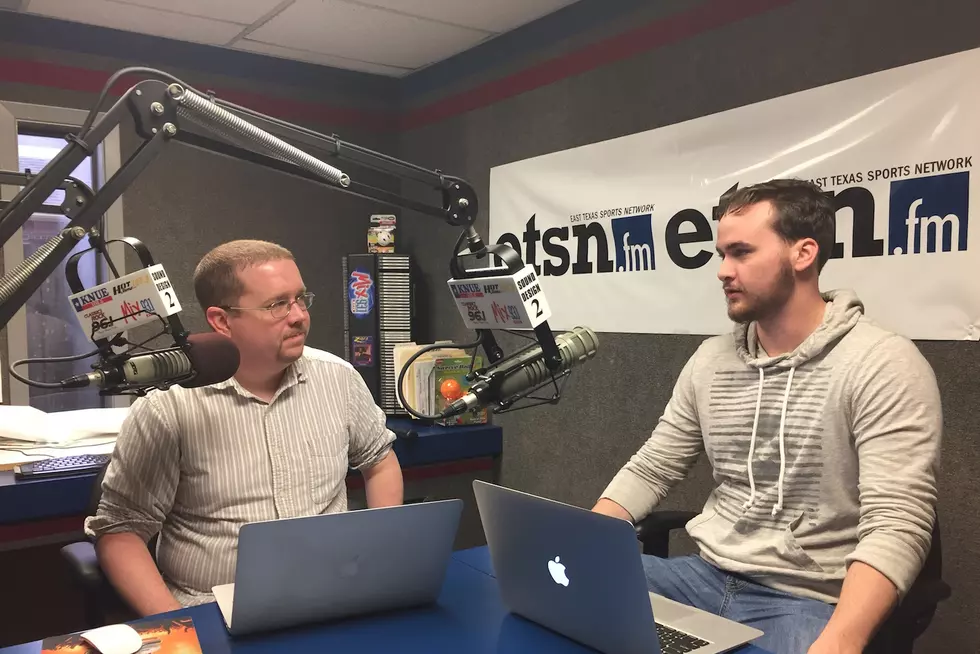 ETSN Podcast: Previewing the Six State Semifinals Involving East Texas Teams [VIDEO]
Clint Buckley (left) and Chandler Vessels. (© ETSN.fm)
In this week's edition of the ETSN.fm Podcast, our Clint Buckley and Chandler Vessels are your guide to the state semifinal round of the playoffs in East Texas.
We discuss all six semifinals involving local teams:
Longview vs. Waco Midway
Carthage vs. Waco La Vega
Pleasant Grove vs. Graham
Newton vs. Boling
San Augustine vs. Refugio
Tenaha vs. Burton
Stay with us every week, as we'll release a fresh podcast throughout the course of the football season.
Watch or listen here, and enjoy this week of the high school football playoffs in East Texas!
More From East Texas Sports Network