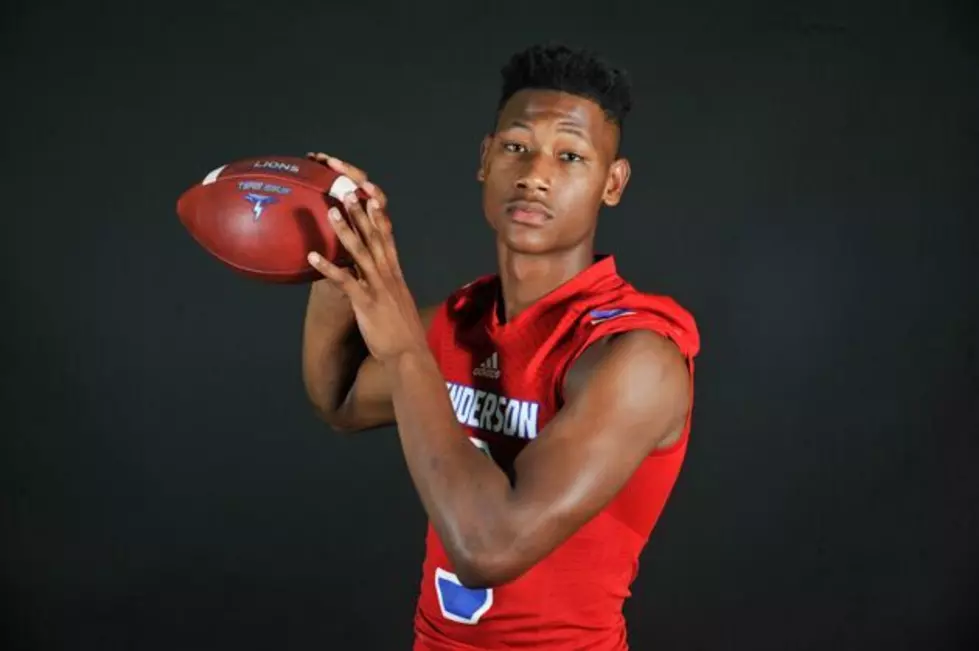 Tatum Rally Falls Short to Henderson
Henderson QB Trae Hall. (© Rob Graham, ETSN.fm)
A missed PAT cost Tatum a victory Friday night.
Henderson led the Eagles 14-0 at halftime, but Tatum came back to make it 21-20. Unfortunately, a missed PAT cut the comeback short and the Eagles lost by that same score.
Trae Hall had two rushing touchdowns in the victory for the Lions. Ty Blanton intercepted a pass for a touchdowns for the second game in a row.
Cedric White rushed for 177 yards in the loss.
More From East Texas Sports Network