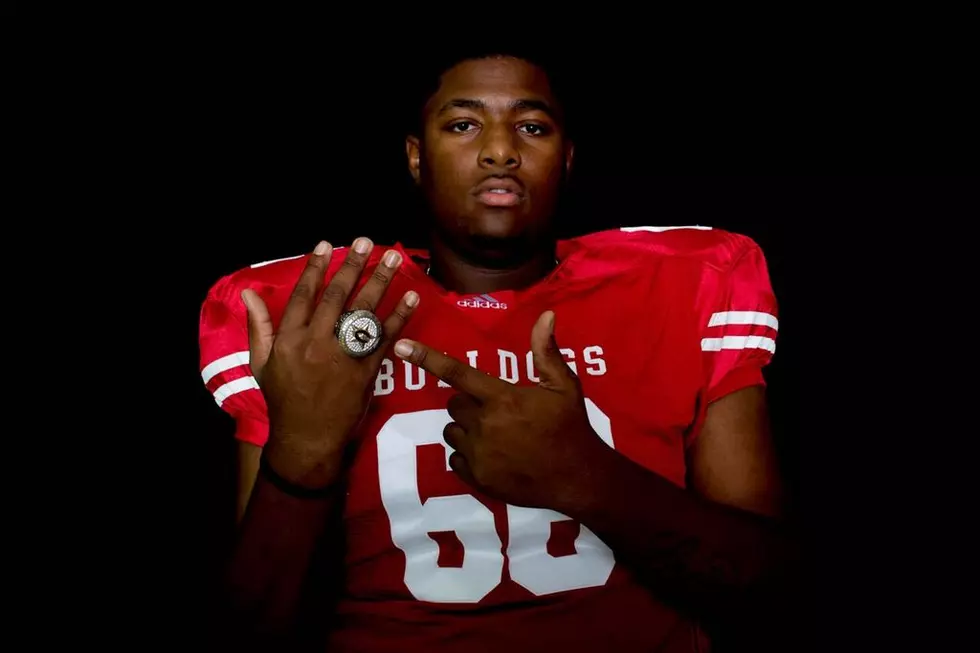 ETSN.fm Class 4A Preseason Poll: No. 1 Carthage Bulldogs
Carthage OL Kevion Booty. (© Clint Buckley, ETSN.fm)
It's never wise to bet against Carthage.
Since coach Scott Surratt took over the Bulldogs in 2007, they have won six state titles. Carthage is coming off of back-to-back championships, but loses a large portion of its production from 2017.
Still, ETSN.fm believes in the Bulldogs and ranks them as the No. 1 team in its 4A preseason poll.
Keaontay Ingram, Dwaylon Ingram, Dee Bowens, Mekhi Colbert, Ahmad Brown and Mykel Gates are just a few of the names Carthage must replace this season. The offensive impact of Keaontay Ingram, who is now at Texas, and Dwaylon Ingram and Dee Bowens, both at Sam Houston State, should not be underestimated.
Kelvontay Dixon, the younger brother of Keaontay Ingram, will look to fill the void in the backfield. He is coming off of a knee injury that kept him sidelined for all but two games of his sophomore season. The consensus is that he will come back without issue, though, and has already displayed flashes of potential in preseason scrimmages.
The Bulldogs also bring back quarterback Gunner Capps, who burst onto the scene as a junior in 2017. His understanding of the offense will come in handy and a couple of targets should emerge for him after he loses his top three from a year ago.
Jacorey Ware will lead the defense from the secondary. He had a couple of games in 2017 with four interceptions and will enter the role of lockdown defender after the departure of Colbert.
Although Carthage loses plenty of talent from its championship team, it wouldn't be surprising to anyone if the Bulldogs were to return to Arlington. Until Carthage proves otherwise, it will be the No. 1 4A school in East Texas.
ETSN.fm Preseason Class 4A Poll
More From East Texas Sports Network