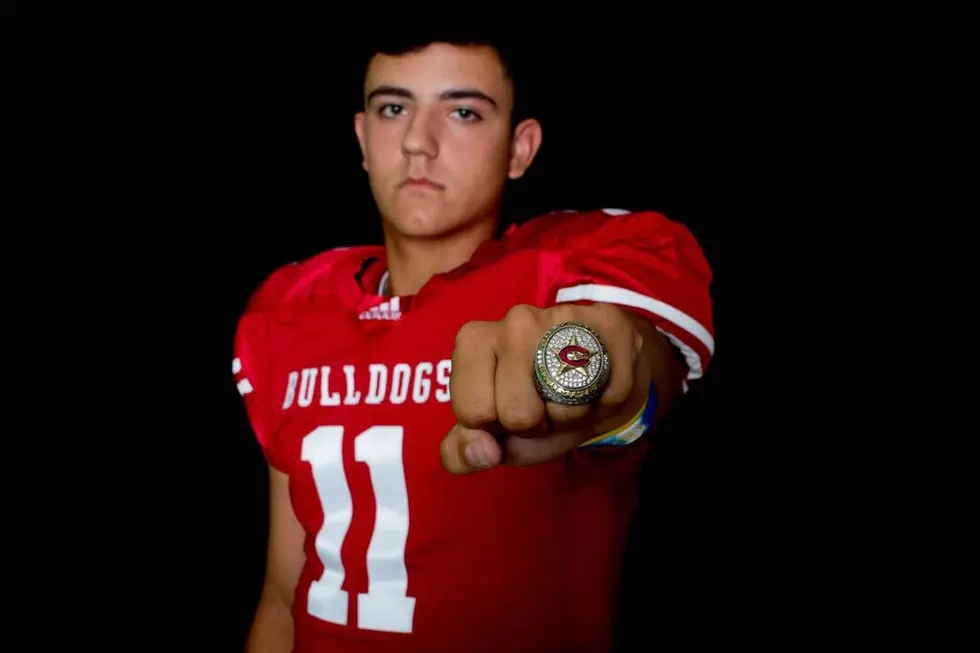 Top 25 Games of 2018: No. 13 Kilgore at Carthage
Carthage QB Gunner Capps. (© Clint Buckley, ETSN.fm)
In 2013, East Texas heavyweights Kilgore and Carthage played for a state championship. And ever since the two sets of Bulldogs have been members of the same district.
On on Nov. 9 of this year, Kilgore and Carthage will close the regular season against one another. The District 10-4A Division I showdown ranks No. 13 on ETSN.fm's list of the top 25 games of 2018.
Carthage, which won its second consecutive state title last year, lost most of its playmakers to graduation. Tops on the list was running back and University of Texas signee Keaontay Ingram. Carthage also lost its top three receivers, and its trio of standout linebackers.
Head coach Scott Surratt and Co. will definitely have work to do if Carthage is to claim its seventh championship in 11 years come December.
Fortunately for Carthage, quarterback Gunner Capps is back for his senior year. The 4A Division I championship game's Offensive MVP passed for more than 3,800 yards with 49 touchdowns in 2017.
Junior offensive lineman Ty'kieast Crawford, a Baylor commit, and junior ATH Kelvontay Dixon are expected to have breakout seasons as well.
Defensively, cornerback Jacorey Ware returns after coming away with eight receptions a season ago. Defensive linemen Quinton Owens and Desmund Hicks are back following strong sophomore campaigns.
Kilgore finished second in the district behind Carthage in 2017, and advanced to the regional semifinals where it was bested by district rival Henderson.
Graduation took away quarterback Patrick "Buddy" Jackson and most of Kilgore's rushing production from last year. Jaiden Zackery and Deiontae Wheat will be the go-to guys on offense in 2018.
Kilgore's defense will once again be a strength with the return of lineman Deundre Blanton, linebacker Nesba Brown, and defensive back Damien Parker.
Depending on how Carthage and Kilgore fare against fellow district rival Henderson earlier in the season, the Week 11 matchup from Carthage's Bulldog Stadium could be for the district championship.
ETSN.fm's Top 25 Games of 2018
More From East Texas Sports Network