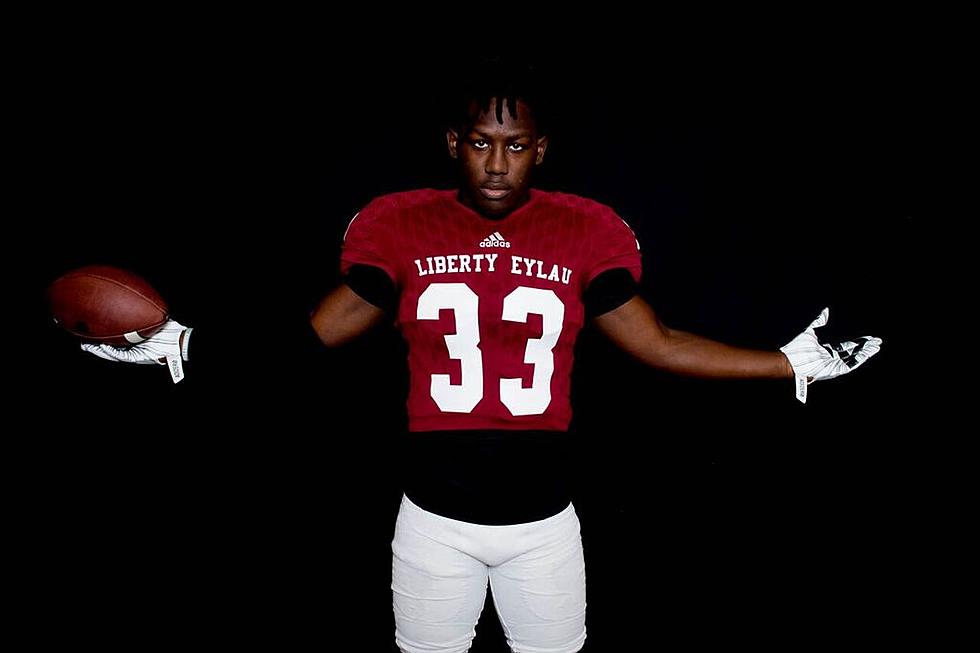 Top 25 Games of 2018: No. 8 Liberty-Eylau at Waco La Vega
Liberty-Eylau ATH Cedric Dickerson. (© Clint Buckley, ETSN.fm)
Liberty-Eylau finds itself all over the ETSN.fm Top 25 Games of 2018 list.
The Leopards play Gilmer, Carthage, Pleasant Grove and Argyle, all of which are listed. Now they find themselves on the list once more, this time at No. 8 for an Oct. 5 matchup with Waco La Vega.
The Pirates present a challenge in that their defense is one of the better units in 4A. They gave up only 12 points per game in 2017. Jared Rogers will lead the way at linebacker and Donte Stuart will lead the secondary at safety. La Vega has a 1,000-yard rusher returning on offense.
Liberty-Eylau will hope to counter La Vega's defense with its high-octane offense. The Leopards averaged 42 points per game in 2017, the exact opposite of La Vega's style. Isaiah Cross, who is taking over at quarterback, will hope to spread the ball around as much as possible to keep the defense on its toes.
If Liberty-Eylau can find a way to score points, it will have a shot in this one. But that's easier said than done.
ETSN.fm's Top 25 Games of 2018
More From East Texas Sports Network